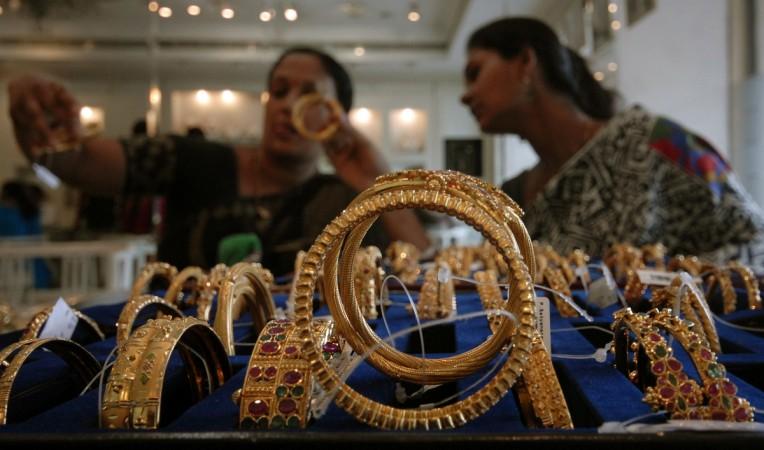 Gold sales are likely to remain weak on Akshay Tritiya this year. Jewellers primarily attribute it to the high price of gold that is hovering above Rs. 30,000 per 10 gm for more than a week now.
"During Akshaya Tritiya (which falls on May 9) we are expecting marginal growth in sales compared to last year as the prices are ruling very high and due to the present dry weather conditions in the country," PTI quoted All India Gems and Jewellery Trade Federation (GJF) Chairman Sreedhar G V as saying.
Even if people do buy, it would be in smaller lots as most of them have already done wedding-related purchases, he added.
A former head of the federation voiced similar views.
"There will be buying as people will purchase a token small ticket size jewellery or coin for the festival and they will hesitate to go for heavy pieces due to high prices," former GJF Chairman Bachhraj Bamalwa said, according to PTI.
Gold prices have appreciated from Rs. 25,390 per 10 gm at the beginning of calendar year (CY) 2016 to Rs. 30,125 on Friday (May 6) in the Delhi bullion market.
Silver prices also have risen sharply to close at Rs. 41,040 per kg on Friday from Rs. 33,300 at the beginning of CY 2016.
However, a Bengaluru-based jeweller is hopeful of sales picking up on Akshay Tritiya this year, while admitting high prices are a dampener.
"The increase in excise duty and the surge in gold prices had adversely affected the buying patterns. However, by Akshaya Thritya the sentiments will witness a reversal," Pratap Kamat, CEO of Abaran Jewellers, said in a statement.
Sentiment among gold traders also got dented due to the re-introduction of the 1 percent excise duty on all jewellery items, except silver, for jewellers with turnover of Rs. 12 crore or more in a year.
During the debate on the Finance Bill 2016 on Thursday, Finance Minister Arun Jaitley ruled out withdrawal of the excise duty, despite requests and protests by jewellers.
The stock exchanges will be extending trading hours for gold ETFs on Akshay Tritiya.
Some of the listed jewellers in India include Tribhovandas Bhimji Zaveri (TBZ), Titan (jewellery division is called Tanishq), PC Jeweller and Gitanjali Gems. The unlisted firms include Malabar Gold, Joyalukkas, G. R. Thanga Maligai (GRT) and Mehrasons Jewellers.