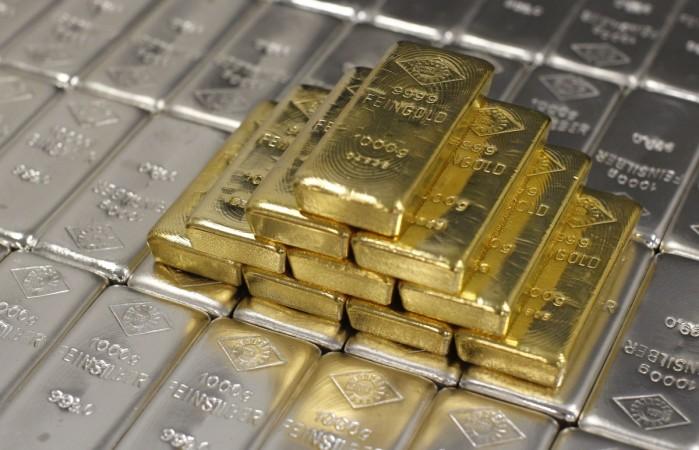 Starting with Brexit, the future course of world events will only add more glitter to gold as the safest asset to hoard, reported PTI. Geo political tensions, the U.S. elections and the volatility in the currency markets will all drive the yellow metal price up, it added.
Gnanasekar Thiagarajan, research director at Commtrendz, told PTI that by December end gold is expected to touch $1475 an ounce in the international market and Rs. 33,500 per ten gram in India.
On June 24, as Brexit (Britain leaving the European Union) became a reality, gold soared by 8.2 percent to touch $1,319 an ounce, and in India it touched Rs. 30,875 per 10 gm, more than Rs. 1000 up from the previous day close. On Monday, it was $1325 an ounce internationally, and Rs. 31,590 per 10 gm in India.
In reaction to Brexit, many central banks led by Britain's Bank of England unleashed liquidity measures. Thiagarajan points out that this would actually put more money into peoples' hands and again prompt them to look at gold as safety asset against the current global volatilities. As banks bring down their interest rates to keep their economies upbeat, the money will flow towards unproductive dead but safe assets like gold, reported the Business Standard.
The daily, citing a World Gold Council report, noted that such monetary easing has already capped the gain in other safe haven assets, thereby increasing the attractiveness of gold.
As Britain's actual exit is expected to be a two year long eventuality, other near-term global actualities like the U.S. presidential election and China's growing debt are bound to make gold bullish.
"Weaker US dollar, which is negatively co-related with gold, is likely to make it an attractive asset class. In the short term, gold may hold at Rs. 31,500-32,500 levels, and in the international markets it is likely to be at $1,400 levels," Naveen Mathur, associate director of Angel Broking, told PTI.
Citing the Shanghai Gold Exchange data, the Business Standard highlighted that the growing appetite for gold in China was evident in the spike in volumes in spot gold trade. It noted that on the Brexit day it increased to 346 tonnes as against the usual 100 tonnes a day in volume.
Vandhana Bharti, commodity researcher at SMC Global Securities, while trying to predict a range for gold prices said the upper and lower side for gold in the international market would remain $1440 to $1220 by the year end. "In rupee terms, we are expecting gold to be at Rs. 34,000-35,000 on the upper range and it will not fall below Rs. 28,000," she added.
India, with a strong economy, good monsoonal rains promising a positive consumer benefit and sentiments boosted by festive season, will have reasons aligned to keep its craving for gold jewellery going, and thereby the gold prices.