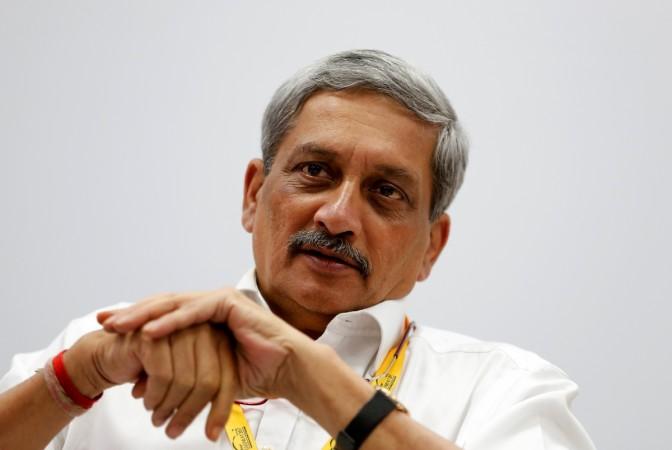 A leaked memorandum from the Goa Home Department has caused a stir in the state after it revealed that Chief Minister Manohar Parrikar would return. The memo states that Parrikar would be present for the Revolution Day event on June 18 that the Goa government is organising.
The BJP has denied the rumours of Parrikar's return, stating that the ailing chief minister is not scheduled to return anytime soon to the state.
The memorandum, which lists out the schedule for the event, states that at 8.50 am on June 18, Parrikar is expected to arrive at the Martyr's Memorial in Panaji. "Arrival of honourable Chief Minister. He will be received by Chief Secretary and Director General of Police," the memorandum states, also listing Parrikar's speech at 9.25 am.
It has been three months since Parrikar left for New York, where he is currently undergoing treatment for advanced pancreatic cancer. The 62-year-old former Defence Minister was earlier hospitalised on three occasions in Mumbai's Lilavati Hospital and the Goa Medical College. Although party officials claim he is expected to arrive in Goa later this month, similar assurances made by BJP leaders over the last three months haven't come through.
In his absence, the Chief Minister has appointed a three-member ministerial committee to tackle the day-to-day functioning of the BJP-led coalition government.
Speaking to IANS, a senior BJP official ruled out Parrikar's return to Goa by June 18.
"We are not aware of his return to Goa. As far as we know, there are some tests which are expected to be conducted later this month. But as far as the party is concerned, he will not be in Goa to attend the June 18 function," the official said.
In February, Parrikar was admitted to Goa Medical College on complaints of stomach ache, and was later admitted at Lilavati Hospital. It was there that the Goa Chief Minister was diagnosed with pancreatic cancer, following which he flew to the US on the advice of doctors.
[With inputs from IANS]