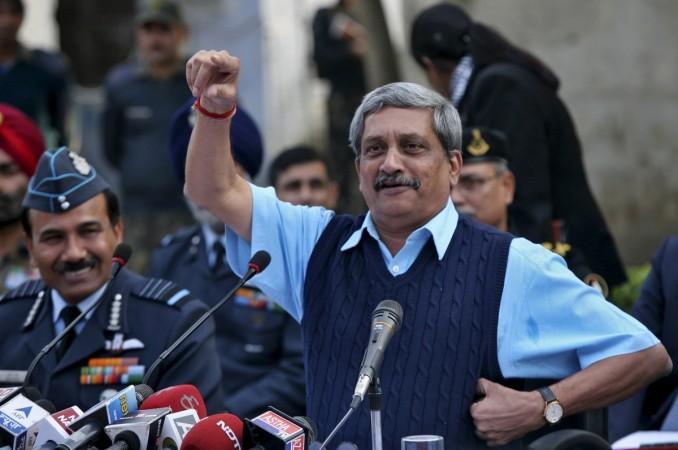 Manohar Parrikar resigned from the post of Union defence minister on Mnday, May 13, but has already been appointed Goa chief minister by Governor Mridula Sinha on the evening of Sunday, March 12. While he has 15 days to prove to the governor that he has the requisite strength in the Assembly to form government, the Union government has a new question before it: Who will be the next defence minister?
Also read: Is Goa headed for a hung assembly after BJP and Congress' neck and neck battle?
Parrikar's departure
Parrikar had been the chief ministerial face of the Goa BJP when it had won the 2012 Assembly election. However, he was called up by Prime Minister Narendra Modi to be a part of the Union Cabinet after the BJP won the 2016 Lok Sabha elections. As Parrikar vacated his post, Laxmikant Parsekar was appointed Goa chief minister in his place.
However, Parsekar did not manage to win in his seat in the Goa Assembly elections this year, meaning the BJP had no chief ministerial face in a House where no party had received complete majority. That was when the Goa BJP decided it wanted Parrikar back. This was followed by promises of some smaller regional parties that they would support the Goa BJP only if Parrikar was the chief minister.
Who next?
That was why Parrikar resigned as Union defence minister, leaving a gaping and significant hole in the Union Cabinet. One might be forgiven for thinking that his deputy, Minister of State for Defence Subhash Bhamre, could take over. However, he is not a frontline BJP leader, and hence might not get that all-important elevation.
For the moment, the ministry may go as an additional charge to Modi himself, or Home Minister Rajnath Singh. Then, when the next Cabinet reshuffle is due, it can go to one of the frontline leaders of the BJP, like Arun Jaitley, who had held the portfolio before Parrikar became defence minister. Others who can stake claim include Nitin Gadkari. It may not also be a complete surprise if Sushma Swaraj or Uma Bharti are given the portfolio.