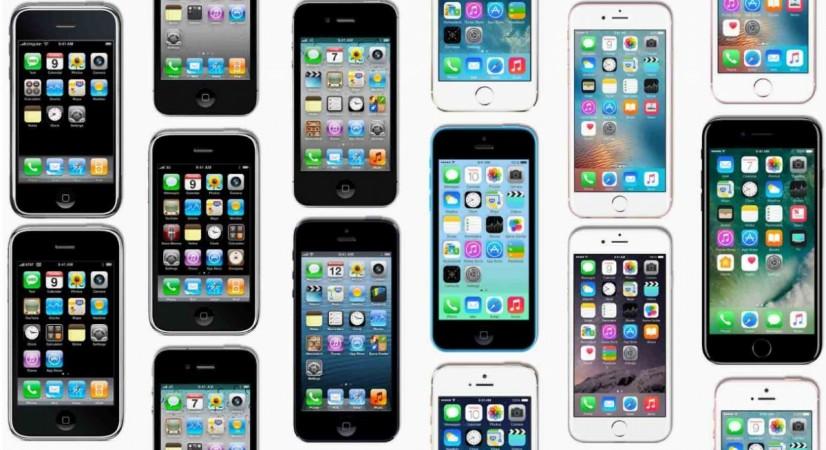 As the world celebrates the Global Accessibility Awareness Day on Thursday, Apple has shed light on the lesser-known value-added features of its products—iPhone, iPad and Watch, which are useful in making the life the differently-abled easier.
The Cupertino-based Apple has always strived for a healthier and safer society with the help of technology. It takes part in various charitable causes including the collaboration with (RED) organization, which runs life-saving HIV/AIDS programmes in sub-Saharan Africa, understood to be the home of more than two-thirds of the world's HIV-positive population. It has also made huge strides in terms of embracing green technology in almost its offices and partner factory units across the world.
But, very few people know that the Apple devices apart from having life-saving (SoS) feature, are also differently abled-friendly. The company claims that all of its products are not just designed with a focus on meeting the telecommunication, camera, entertainment and gaming needs of a user, but also puts a greater emphasis on improving the quality of life of old and differently abled, as well.
Here is a list of user-friendly features in Apple devices:
VoiceOver: This is the most versatile gesture feature found on Apple devices (iPhones, iPads, and Watch). Once enabled, you just have to triple-click the home to trigger it. Once activated, it will describe everything on the screen from battery level to who's calling to which app your finger is on. You can also adjust the speaking rate and pitch to suit your hearing needs. VoiceOver includes built-in voices that speak over 30 languages. It is compatible with all the third-party iOS apps, as well.
It can even explain the image to the users and while creating a short message, it will read aloud each alphabet and if there is a spelling mistake, inbuilt spell-check will auto correct it.
The VoiceOver feature comes with Braille Keyboard option. It comes with system-wide support for braille chords in six- and eight-dot braille, enabling direct braille entry without the need for a physical braille keyboard. The braille keyboard is available in the rotor, so the device owner can use it to type text, unlock your iPhone, launch apps and find content in apps like Music.
To enable it, go to Settings >> General >> Accessibility >> select VoiceOver
Display Accommodation: The iOS lets users invert colours, reduce white point, enable greyscale, or choose from a range of colour filters to support different forms of colour blindness or other vision challenges. He or she can select a common preset or fine-tune the colour tint and hue to customize a display setting that works for you. With the Smart Invert Colours setting enabled, the iOS automatically recognizes when a piece of media is using a dark colour style, so they can reverse the colours of the display without affecting the look of images, videos, and certain apps.
To enable it, go to Settings >> General >> Accessibility >> select Display Accommodation and check Invert Colors or activate filters
Zoom: This nifty feature allows users to get a clearer view of text or content by bringing out picture-in-picture view, allowing you to see the zoomed area in a separate window while keeping the rest of the screen at its native size. Users can adjust the magnification between 100 and 1,500 percent and access multiple filter options.
To enable it, go to Settings >> General >> Accessibility >> select Zoom and tune the zoom level.
Speak screen: To activate this feature, the user just need to swipe two fingers from top to bottom of the screen or else trigger Siri and say Speak Screen, then it will speak aloud the content in text message or name of the apps displayed on the screen
Dictation: Users can invoke the dictation while texting a message or an email. He or she just have to tap on the 'mic' icon (left side of the spacebar) and the Apple device will take audio inputs be it words or numbers, and converts them to text. In India, it is available in Hindi, as well.
Accessibility shortcut: Apple redesigned the Control Centre in the iOS 11 with customizable shortcuts. Users can add any accessibility features in the Control Centre for easy access.
To enable it, go to Settings >> General >> Accessibility >> turn on Accessibility Shortcut
Mono Audio: This feature comes in handy for people with one ear deaf. Some audio contents come with stereo surround effect, wherein the music will have distinct left- and right-channel audio tracks. But, when Mono Audio is activated, the sound will be played on both the earphones and also can control the volume for good music hearing experience.
To enable it, go to Settings >> General >> Accessibility >> turn on Mono Audio
Type to Siri: With this feature, users cannot speak, he or she can use the onscreen keyboard to type a query to Siri. Even if 'Type to Siri' is activated, the user can still talk to the voice-assistant.
To enable it, go to Settings >> General >> Accessibility >> Siri >> swipe Type to Siri
Switch Control: Built directly into iOS, Switch Control is a powerful accessibility technology for anyone with extensive physical motor limitations. Switch Control allows you to navigate sequentially through onscreen items and perform specific actions using a variety of Bluetooth‑enabled switch hardware. It also has features like expanded word prediction and a media playback menu to make it easier to use. And Switch Control is customizable for both beginners and advanced users — you can simplify existing actions or create your own.
To enable it, go to Settings >> General >> Accessibility >> Switch Control
Keyboard Shortcuts: If there's a word or phrase you frequently use, create a custom shortcut — and iOS will type it out for you. For example, "appt" can expand to "appointment" or "cyl" to "Call you later". Keyboard shortcuts make it easier and faster to type your name, email address, home address or any other text that you type often.
Touch Accommodations: With Touch Accommodations, you can adjust how the screen responds to your touch. Control how long you touch before it's recognized or whether repeat touches are ignored. So you can put your finger down anywhere on the screen and move to the item you want without mistakenly performing an action.
Guided Access: This feature helps people with autism or other attention and sensory challenges stay focused on the task (or app) at hand. With Guided Access, a parent, teacher or therapist can limit iPhone to stay on one app by disabling the Home button and limit the amount of time spent in an app. You can even restrict access to the keyboard or touch input on certain areas of the screen. So wandering taps and gestures won't distract from learning.
To enable it, go to Settings >> General >> Accessibility >> Guided Access
Exclusive to Apple Watch
Activity and workout app: This feature provides a snapshot of the user's daily activity, with the goal of closing each of the three rings every day. For wheelchair users, the rings are Roll, Exercise and Move. Instead of a Stand goal, the Roll goal encourages the user to roll or stretch every hour. For the Exercise and Move goals, Activity feature measures push, so active calories are calculated more accurately. Apple Watches come with state-of-the-art sensors, which are intuitive enough to understand different surface types, inclines and transition moments, such as moving from a wheelchair to a seat at the office desk, or from the chair to the car.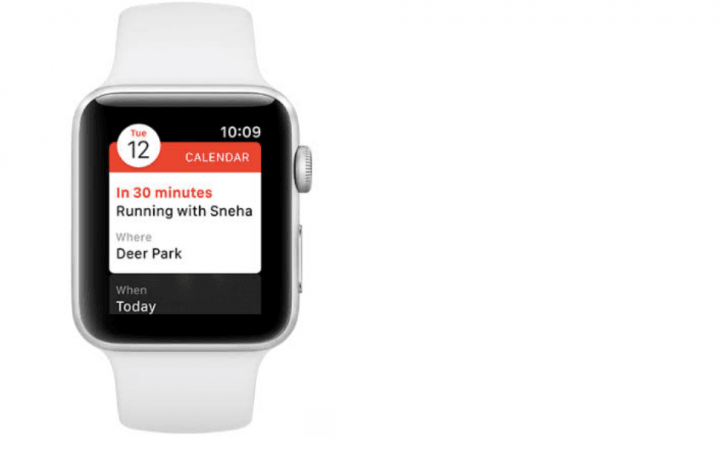 Scribble: If you have forgotten to enable Voice Dictation or Smart reply on your Apple Watch, it's alright, the scribble feature is pre-activated on the smart wearable. You can just scribble letters on the screen, Apple Watch will turn them to text and help you send messages.
Apple Watch also offers the option to change the size of fonts so that user can see the content more clear on the small screen of the device.
Stay tuned. Follow us @IBTimesIN_Tech on Twitter for latest updates on Apple.