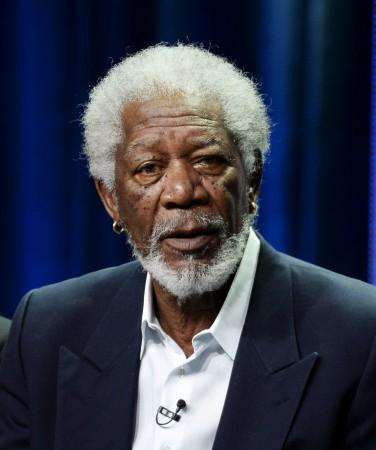 Songwriter Diane Warren has become the latest celebrity to support legendary Hollywood actor Morgan Freeman after he was hit with allegations of sexual misconduct for making inappropriate comments to reporters and assistants.
In May, the veteran actor was the subject of an expose, in which eight women accused him of making ill-advised, harassing remarks on movie sets and during publicity tours.
81-year-old Freeman has apologized saying he never meant to be offensive. Actress Suzanne Somers leaped to his defence earlier this week, saying all he was doing was flirting.
And now Warren, who penned the #MeToo movement anthem "Til it happens to you", has spoken in favour of Freeman, reports aceshowbiz.com.
Diane Warren, who experienced harassment and misconduct when she was younger, says activists and those making allegations must be aware of the difference between flirting and sexual assault.
"It's hard to say it's (#MeToo movement) gone too far, but there's a couple of people that I know personally that I feel bad for and, with the Morgan Freeman thing, you go, 'Really?' If somebody says, 'Nice legs' or 'You're really cute...' if someone said that to me, I wouldn't treat it as assault," she told the portal World Entertainment News Network (WENN).
I mean he's (Freeman) 80 years old, it's a different time. It's like when George (HW) Bush pinched a girl on her a** - he's 90 years old. Give him a break. They came up at a different time. Morgan Freeman said, 'You're really cute. I like those legs...' You can't put that in the same thing as sexual assault, but some people are so militant about it, like, 'It's all the same'. It's not the same!"
The songwriter also said that the #MeToo movement may have killed one or two potential office romances: "You're probably not gonna have a lot of private dinners between male and female employees."
The #MeToo movement was launched last year after the publication of an expose into movie mogul Harvey Weinstein's decades of bad behaviour and alleged sexual misconduct. It further empowered women in various industries to come forth with their own experiences of sexual harassment.