Former England opener Geoffrey Boycott lashed out at the Indian side for not having enough fight after their shambolic performance in the second Test match at Lord's.
Boycott was scathing in his criticism and termed India's batting performance as "naive, irresponsible and bordering on stupidity".
'Wafting at outswingers is thoughtless'
"So far, the Indian players have let themselves and their supporters down. The batting has been so naive and irresponsible, it has bordered on stupidity. Wafting drives at tempting outswingers is thoughtless," Boycott wrote in his column for the Daily Telegraph.
Boycott slammed the Indian batting for not having the discipline required to be successful against the swinging and seaming ball. He also hit out at the lack of application outside the off stump.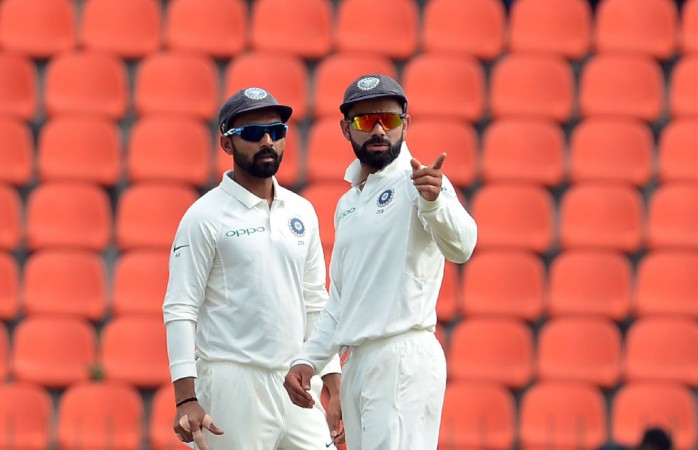 "Trying to work straight outswingers through midwicket and then being surprised when you get bowled or nick it to the slips is brainless. Playing the ball on the up in front of your pad is a no-no," wrote Boycott.
Boycott echoed sentiments which have been shared in the recent past and said that he believes the Indian batsmen have not done their homework and are also not learning from their mistakes. He claimed that they are still going for drives outside the off stump against James Anderson, who is perhaps the best bowler in these conditions.
The Yorkshire man opined that the Indian side is so used to batting in subcontinental conditions that they thought they can do the same things in England and be successful.
"India have come to England complacently and arrogantly thinking they can bat the same way and everything will be OK on the day. Any time you do not plan and work at your cricket, the game will kick you up the backside, and India deserve the thrashing they are getting," he added.
Speaking about the James Anderson threat, Boycott said that the seamer will be even more lethal in Nottingham as the ball swings and seams at Trent Bridge and his record is fantastic. Pacer Stuart Broad will also be up for a fight in front of his home crowd.