Veteran off-spinner Harbhajan Singh has lashed out at Ravi Shastri and the team management over India's poor performances in the ongoing five-Test series in England.
Harbhajan urged Shastri to speak up and pointed out that the head coach's statements about overseas conditions would be proved wrong if India go on to lose the series.
Notably, Shastri had said before India's departure to the United Kingdom that India would be treating every game as "home game" and that they play the pitch and not the opposition on overseas tours.
Shastri reiterated his stance after the only warm-up game last month, saying the visitors would never complain about the conditions and that their challenge is to beat them.
India, so far, haven't managed to adapt to the conditions, let alone beat them and are trailing England 2-0 in the series.
"The coach has to come on record, today or tomorrow he has to speak up. He is answerable to everyone. If India loses the series, then he might have to eat his words and admit that conditions do make a lot of difference," Harbhajan told Aaj Tak.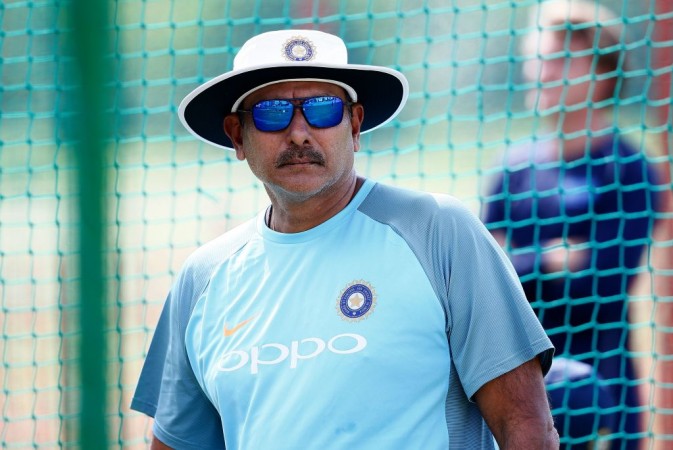 Batsmen, including seasoned campaigners of the likes of Ajinkya Rahane, Murali Vijay, and Cheteshwar Pujara, have struggled to put bat to ball as the conditions have been favouring swing bowling.
India came up with a strong challenge with the ball in Edgbaston but were let down by their batters. The batting worsened at Lord's even as the conditions worked against Kohli's men when they were batting.
The visitors were bowled out for 107 and 130 as they lasted only 82,2 overs across two innings in London.
'Playing XI is getting changed in every game'
Harbhajan lamented the lack of fight from Kohli's team and criticised the captain's constant tinkering of the playing XI.
Shikhar Dhawan was selected for the first Test despite his twin failures in the warm-up match. However, the left-hander was dropped for the second Test. Cheteshwar Pujara, whose ouster from the first Test raised eyebrows, was brought back for the Lord's Test.
India also went in with two spinners at Lord's even as cloudy weather was forecasted throughout the Test. The move backfired as Kuldeep and Ashwin didn't have any support from the turf.
"On foreign tours, a good opening partnership makes such a huge difference but in every match, our opening pair is getting changed. In every game, the playing eleven is getting changed. Even the middle order isn't set," Harbhajan added.
"At the Lord's, we had a green wicket and overcast conditions but the team management decided to play two spinners. Was it really needed?
"The hosts could have been all out for 160-170 if a third seamer in Umesh had played instead of an extra spinner."