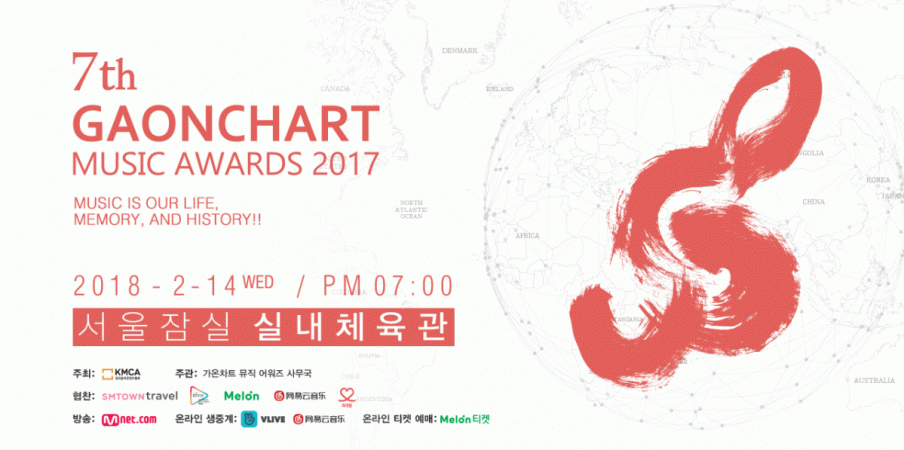 K-Pop fans across the globe are watching Gaon Chart Music Awards 2018 on TV and via live streaming online now.
Many of the popular bands like Seventeen, Wanna One, Twice and GOT7 are going to celebrate those whose are nominated and the ones expected to win awards at the seventh annual award ceremony.
With Super Junior member Leeteuk hosting the show with TWICE singer Dahyun and a lineup of several popular artists in a variety of music genres, this edition of the event is likely to be very exciting.
Here is everything you need to know about Gaon Chart Music Awards 2018:
Start time: The star-studded award ceremony will kick start from the Jamsil Indoor Stadium in Seoul at 7 pm KST. The music lovers can also check out the latest fashion trends of their favorite K-Pop idols during the red carpet arrivals, which will be held a couple of hours before the main event begins.
How to watch live: Korean music lovers across the globe could be desperate to know the grand prize winner of the seventh annual award ceremony. They can tune in to V Live to watch the event via live stream online tonight. The K-Pop fans can also watch the event online by clicking here and the show can also be streamed here.
Celebrity lineup: The biggest stars of the Korean music industry - the members of popular boy bands BTS and EXO - are yet to confirm their presence at the event. They are reportedly unable to attend the award ceremony due to some pre-scheduled events.
However, the fans do not really have to be disappointed as some of the great performers from the world of music have confirmed their attendance at the annual award ceremony.
The artists, who have confirmed to attend the event, are Wanna One, Twice, Seventeen, GOT 7, SECHSKIES, NU'EST W, Epik High, Sunmi, Heize, Changmo, Hwang Chi Yeul, Lee Soo Hyun, IU and MeloMance duo.
Performances to check out: Although the Korea Music Content Industry Association (KMCIA) is yet to reveal any details about the programs being featured in the show, they have revealed that the viewers expect some changes this year.
"We will be working hard on our filming to ensure that the presenter and winner in every award category receive the audience's full attention and applause. We will be getting rid of any unnecessary camera footage, and we will strive to make sure that each moment of the ceremony can receive the audience's respect," a representative of the association said earlier.
"The Gaon Chart Music Awards will focus less on spectacular stages and performances. Instead, we will focus on the process of music production and the role of producers, telling the story of the many industry professionals who must collaborate to foster an artist or to release a single album," the source added.