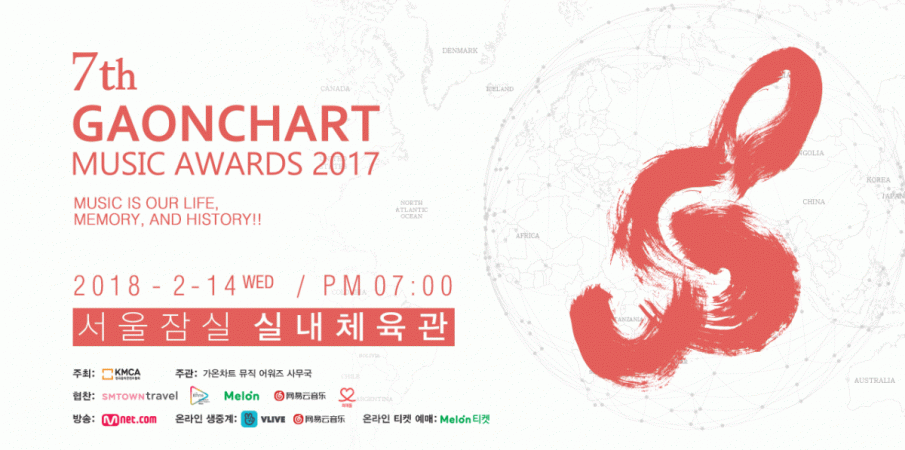 The Korea Music Content Industry Association has revealed the hosts and celebrity lineup for Gaon Chart Music Awards 2018, which will be held on February 14.
Choi Kwang Ho, the executive secretary of Gaon Chart Music Awards, has revealed that they have invited all the popular artists "who had great influence" on the Korean music lovers.
"As a ceremony that celebrates the artists who worked hard to revolutionise the music market in 2017 and the businesspeople who work in the music industry, we invited artists who had great influence like Wanna One, IU, and TWICE," Soompi quoted him as saying.
"This year, in order to raise the quality of our ceremony, we will put a lot of effort into shining a light on people who often get obscured in the music industry," he added.
Also read: Is Suzy Bae planning to rekindle romance with Lee Min Ho?
Apart from Wanna One and Twice, Seventeen and GOT 7 are among the K-Pop bands confirmed to attend the seventh annual award ceremony that will be held at the Jamsil Indoor Stadium in Seoul.
SECHSKIES, NU'EST W and Epik High will also attend the event along with solo artists Sunmi, Heize, Changmo, Hwang Chi Yeul, Lee Soo Hyun and MeloMance duo.
However, the fans of BTS may not be able to see the band members live performance during the annual event. They are reportedly unable to attend the ceremony because of their tight-schedules.
Since the representative of Korea Music Content Industry Association and BTS are yet to release an official statement about it, the fans can still hope to see them at the annual event.
The seventh annual Gaon Chart Music Awards will be hosted by Super Junior member Leeteuk and TWICE singer Dahyun. Although Leeteuk is hosting the event since 2015, Dahyun is hosting it for the first time.