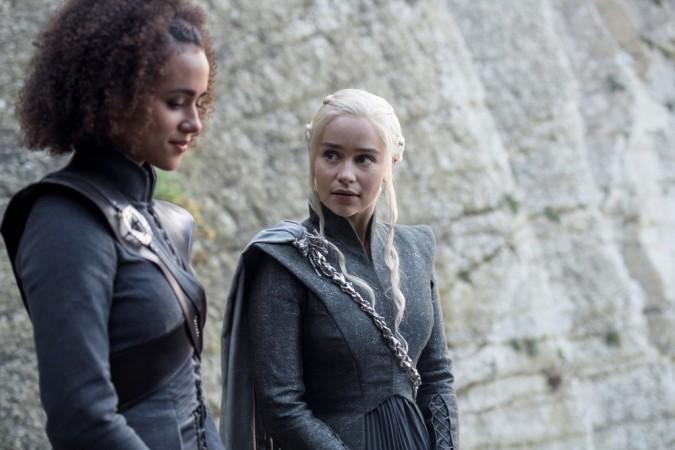 Seven years ago, Game of Thrones first premiered on HBO on April 17, 2011. Next year the final and eighth season of the popular fantasy series will be premiered. And, the internet is buzzing with spoliers.
According to Daily Express, Daenerys Targaryen might lose one of her closest allies, hinting at her right-hand Missandei (Nathalie Emmanuel). Missandei has been by Daenerys' side since the third season through thick and thin and is her one of the most trusted advisors.
In a recent interview with Daily Express, Nathalie Emmanuel dropped some major hints about her character in Season 8.
Speaking of her filming schedule, the 29-year-old actress said, "Yeah, I have had some periods out of work because of schedules and they're shooting stuff I'm not in. But I've done quite a bit already and it's been going really well. It's really exciting!"
But she did not say much in the fear of accidentally giving out spoilers. "I can't say much but it's going well and as far as I know everyone's saying it's going well so that's good," said the GoT actress.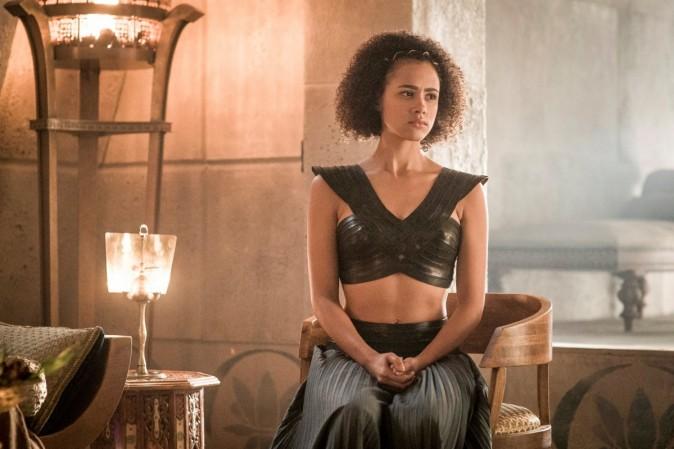 Besides this, she also spoke about how she felt when the penultimate episode of the last season and the scripts got leaked online by the hackers. And, the leak led the viewers to watch the episode 7 "Beyond the Wall" prior to its official telecast on television.
"It makes me so cross, makes me so angry! Last year we had these hacks happening and people releasing episodes online... It's rubbish, it's so upsetting and disrespectful to everyone. I don't know the whole story around that but it just feels like this is peoples work and peoples art," Nathalie told the British daily.
"As much as we want to fulfill whatever craving you have for the show, it's really, really hard when you think it's yours to take," she further added.
Nathalie's film The Titan has been recently released in the theatre, where she plays the role of Tally Rutherford. The sci-fi movie also features Sam Worthington and Taylor Schilling.