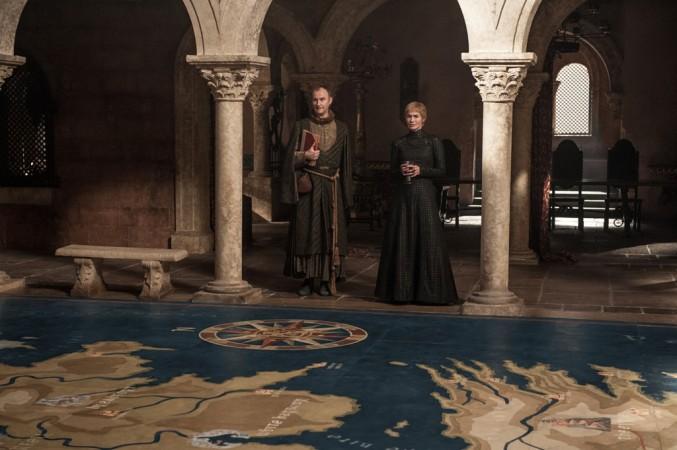 There are so many mysteries that will be unveiled in Game of Thrones season 8. From Jaime Lannister's new look to Jaime and Brienne's surprise reunion, this season seems to be the most eventful of all. After thousands of rumors swirling in the air about the finale of the upcoming season, the latest one is tantalizing enough.
Actor Aidan Gillen, who portrayed the role of Littlefinger in the series, told The Independent, "I'll be excited to see the end of Game of Thrones, not sad. I'll be watching and hoping there's still room for lots of surprises."
"It'll probably be devastating - I hope so anyway," he added. "Although I'm not working on it anymore, that's beside the point - the experience will always be there. It's spliced into my life," Aidan told The Independent.
Gillen's character Littlefinger aka Peter Baelish was brutally killed off at the end of the last season by Arya Stark with the help of her sister Sansa Stark.
Months ago, GoT actor Iain Glen (Jorah Mormont) hinted that no one will survive in the final season.
"When I read it [script], I thought it was rather brilliant. I am a bit of a fan of the series as well, and it satiated my expectation and hopes ... But we will just have to see. You know with something this big like Game of Thrones, you cannot please everyone," He told IANS. "All I can say is that we will be doing what we have done before and the writers have written great episodes. They have had a great strike rate up to now and I am sure that will continue."
Earlier another GoT actor Peter Dinklage (Tyrion Lannister) said at Variety's Sundance Film Festival studio, "It's time. Storywise, not just for all our lives. It's the perfect time to end it [Game of Thrones]. Sometimes shows stay on a little too long, the jumping-the-shark thing."
The HBO series will likely air on TV in 2019.