The filming of Game of Thrones Season 8 is underway, and spoilers have started emerging ever since the Season 7 finale episode aired on HBO. The latest spoiler about the upcoming season will surely make all the fans very happy, as two fan-favorite characters will reunite.
We are talking about the much-awaited reunion of Jaime Lannister and Brienne of Tarth.
According to a recent report by Watchers of the Wall, Nikolaj Coster-Waldau and Gwendoline Christie were spotted filming a battle scene together.
A source named Los Siete Reinos claimed that Coster-Waldau and Christie were spotted shooting for a scene as they will be seen fighting side by side in episode 4 of Season 8.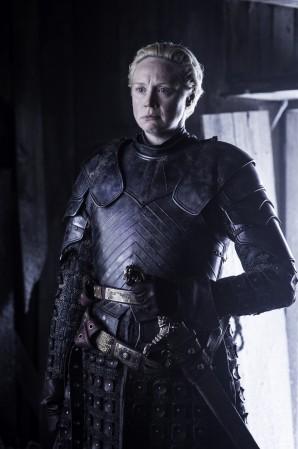 According to the fan site, GoT Season 8 episode 3 will have an aerial shot that will see the Night King and his entire army marching through Westeros. And, later Brienne and Jaime, who are supposed to be reunited at the beginning of the eighth season, will be seen fighting the white walkers together.
But how will Cersei react to their reunion? Will Brienne and Jaime have a romantic relationship?
While it is not clear where the battle will take place in Westeros, Watchers of the Wall reports that the scene was filmed at the Magheramorne green screen set.
Months ago, the HBO series actor Iain Glen had hinted that no one was likely to survive the final season.
He told IANS: "When I read it, I thought it was rather brilliant. I am a bit of a fan of the series as well, and it satiated my expectation and hopes ... But we will just have to see. You know with something this big like Game of Thrones, you cannot please everyone."
He added: "All I can say is that we will be doing what we have done before and the writers have written great episodes. They have had a great strike rate up to now and I am sure that will continue."
Season 8 won't come to the small screen until 2019.