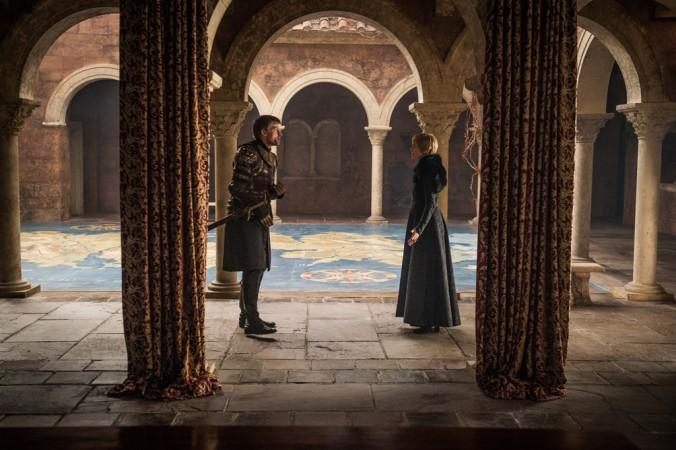 Game of Thrones season 8 is likely to return on television in 2019 as the production is already underway. The latest photos from the King's Landing set have emerged online.
And, the set photos show that the production designer Deborah Riley did a brilliant job. While one cannot retrieve any major spoilers from the set photos, these are stunning enough to enthrall a GoT fan.
They reveal that winter has already arrived at Westeros, as the massive entrance to the capital has been covered with a dusting of fake snow.
Other pictures show the Red Keep and the streets of King's Landing, where the Lannister flags are still flying high.
Take a look at the pictures below.
Previously, GoT script leak suggested that White Walkers will arrive at the King's Landing alongside the Night King in the penultimate episode of Game of Thrones season 8. And, you will be shocked to know Cersei Lannister's plan. She is planning to demolish the entire city, which might also stop Jon and Daenerys to reign over the King's Landing.
So, GoT fans, hold your breath until 2019 to witness the epic drama.