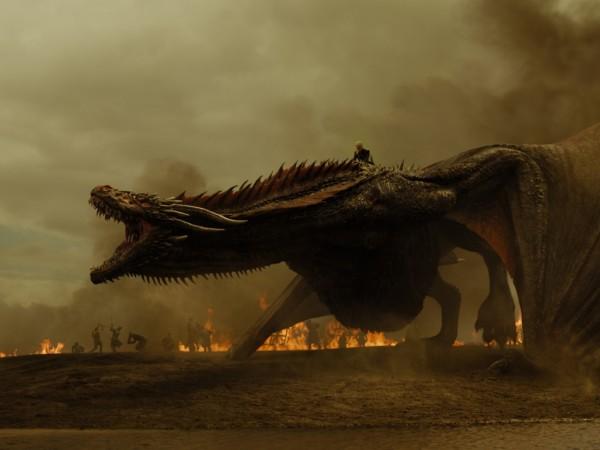 The eighth and final season of Game of Thrones will feature an epic battle that would be probably the biggest ever battle sequence in its history. Also, your jaw will drop to the floor to know the amount of time took to finish the filming.
According to Watchers on the Wall, the filming of the massive battle sequence took over 2 months. The shooting took place in Toome, Northern Ireland, the location that is specially used for Winterfell.
GoT assistant director Jonathan Quinlan took to Instagram to share the moment as he posted a thank you note from "The Producer Types" that addressed the "Night Dragons" for all of their hard work.
Although the post was deleted, many did manage to take screenshots. The post read — "When tens of millions of people around the world watch this episode a year from now, they won't know how hard you worked. They won't care how tired you were or how tough it was to do your job in sub-freezing temperatures."
You can check the photo below.

Quinlan captioned the photo: "Says it all. 55 consecutive nights. 11 weeks. 3 locations. You'll never again see anything like it."
At the end of March, leaked set photos had shown some explosive fire at the Winterfell set in Northern Ireland. While several fan theories suggested that the fire could have caused by the white walkers as zombie dragon Viserion breathes his flame upon the city, it can be assumed now that it could have been the filming of this epic battle scene from the final season.
Game of Thrones season 8 will air on HBO and Sky Atlantic in 2019.