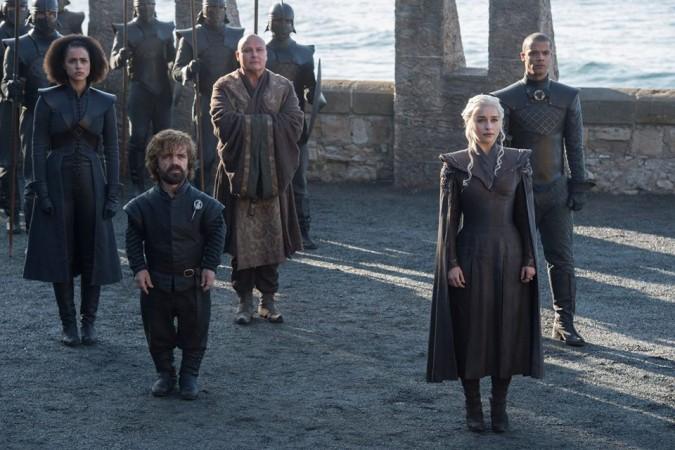 Game of Thrones season 8 production is underway. But there are not many updates available about the series as the producers decided to keep everything under tight security to avoid the leak of the script. But eagle-eyed fans have spotted a significant detail.
Fans noticed a casual photo of a series actor on Instagram. Actor Wilf Scolding, who plays Rhaegar Targaryen in the series, posted a picture on the social media platform posing in front of Europa hotel in Belfast.
And, as Winter Is Coming hinted that the shooting of the final season is currently underway in Belfast, so what could be more coincidental than the actor's presence at the same time in Northern Ireland's capital!
So, if the English actor is there for the filming of Game of Thrones season 8, then the fans are likely to get more details about the relationship between Rhaegar Targaryen and Lyanna Stark through Bran's three-eyed raven. Hence it will be easy to find out Jon Snow's (Kit Harington) true parentage at the end.
However, as reported earlier, no major character is likely to survive at the end of the eighth season. Previously HBO Vice President of Drama, Francesca Orsi, said in an INTV conference in Jerusalem, Israel, that all the remaining key characters will die "one by one" in the upcoming season. And, those details of about the deaths have made the entire cast sobbing during the table read.
"None of the cast had received the scripts prior, and one by one they started to fall down to their deaths," she said.
"By the end, the last few words on the final script, the tears just started falling down. Then there was applause that lasted 15 minutes."
Game of Thrones season 8 will return to HBO in 2019.