Predicting death in Game of Thrones is a fool's errand because there is always some strange plot twist.
This was the case with the Season 7 finale [duh!] — possibly the most-awaited episode in the series. And, it was utterly satisfactory even though it ended with a cliffhanger.
Also read: You just cannot miss this PHOTO of Jon Snow kissing Daenerys Targaryen
Among all the plot twists in the season finale, there was the death of a major character that just cannot be overshadowed by anything else.
This character debuted with other major GoT characters in the very first season of HBO's fantasy drama. He played the game against almost every character, and was slowly climbing the ladder.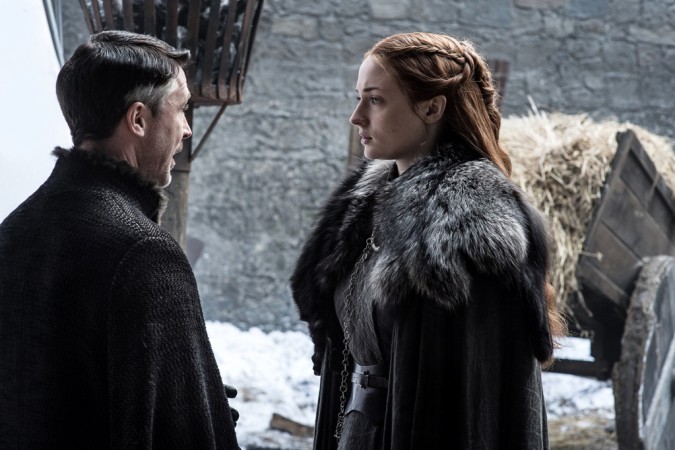 Yes, Lord Petyr Baelish aka Littlefinger is finally dead... killed by Arya Stark with his own dagger.
Manipulative Littlefinger had been trying to turn Sansa against her sister Arya for a long time. The conflict between the three characters had become the focus in Winterfell at the end of season 7 post the Arya-Sansa reunion.
Littlefinger actor Aidan Gillen said he knew his game was up when Bran told him "Chaos is a ladder" in episode 4.
In a recent interaction with Entertainment Weekly, Gillen said: "I did find it quite emotional [shooting the finale scene]. And I don't necessarily mean that I was sad, but it's an emotional moment for the character so I felt what he was feeling.
"For the real last day at work Dan and David weren't there but [co-executive producer] Bryan Cogman called people in and said a few words and my son was there with me. That was quite something."
Asked how he felt when he got the "infamous" call from the showrunners, the Dark Knight Rises actor explained: "You're left a little bereft — for your character and for your experience. It also immediately makes you quantify the hugeness of what that experience has been over the last seven years, which has been massive."
Gillen, who is been associated with series for a long time, revealed in a 2015 interview that Arya would deliver the final blow. And it turned out to be true in the final episode of Season 7. "It's an emotional farewell," said Gillen.
The next and last season of Game of Thrones is expected to return in 2019.