In a fresh trouble to the cash-crunched Jet Airways, it has again defaulted on the salary payments of its employees. The beleaguered airline has requested 10 more days from its employees to clear the balance 25 per cent of the salary dues for the month of August. The Economic Times reported that Jet Airways had disbursed 50 per cent of the salaries to its employees on 11th of this month and the balance was scheduled to pay on Wednesday this week but only the half of the amount was paid to its employees.
In a statement on Wednesday, the airline clarified that "Jet Airways has today remitted half of the second instalment of pending emoluments of its pilots, AMEs and senior management for August 2018. The airline has also communicated a revised date of payment to the concerned employees and stands committed to honouring its obligations."
"While the management regrets the attendant inconvenience; it also appreciates the continued support and understanding of its employees," the statement added.
The airlines also sent an e-mail to its employees by saying that the company "shall make every effort to release the remainder by October 9, 2018".
At the start of the month, the employees were informed that their salaries would be delayed until the month of November.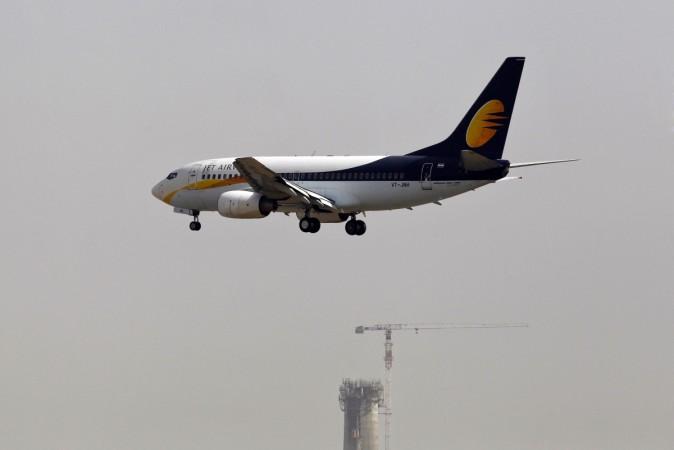 The investors turned bearish on the development as the stock price of the airline tanked around five per cent in the early trade on Thursday. The share price of the airline was at 182.65 at the close of the business hour at the Bombay Stock Exchange (BSE).
The financially troubled airline is finding it hard to meet its operation-cost; earlier it has proposed to cut down on the salaries of its employees which were strongly protested hence forcing the airline to drop the plan. In the first quarter of ended in June, Jet Airways had reported a loss of Rs 1,323 crore.
The rise in crude oil prices has been affecting the entire airline industry. Indigo has reported a loss of 97 per cent of its profits in the first quarter of the current financial year while Spicejet has reported a loss.