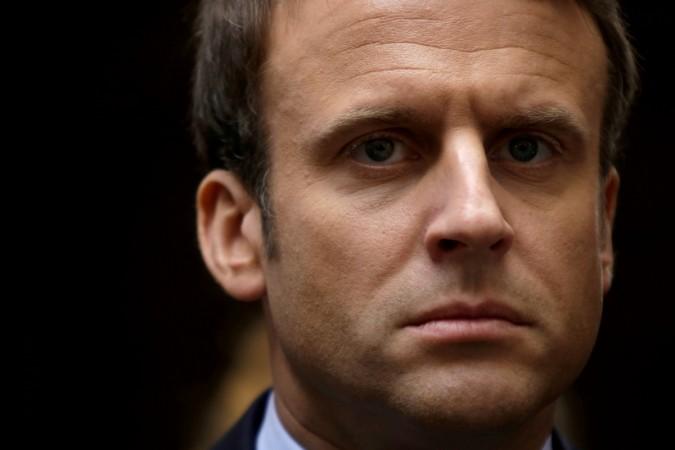 Just when it seemed that the world was heading for a disaster, thanks to the relentless sweep of far right and hyper-nationalist camps – even in liberal countries like the US and UK, France turned the tables. Emmanuel Macron, aged just 39, emerged from nowhere to comprehensively beat powerful opponents to become the president of France, the country which many had predicted would go the path shown by the likes of Donald Trump and Theresa May after the series of terror attacks on its soil over the last several months.
But the leader of En Marche! of Macron proved once again that political science is a science which cannot be predicted and the aggression of populist politics which has engulfed several parts of the globe these days, including India, was resisted to give way to liberalism and hope. Macron's message of openness and innovation has given the world a hope and the clueless Opposition leaders in India can also learn certain things from him amid the Narendra Modi wave.
Also read: French elections 2017: Britain believed in evolution, France in revolution; now things have changed
Macron did not use populist slogans to beat the far right, hyper-nationalist populists but offered a balanced alternative consisting of the right doses of liberal and international principles as well as the requirement for a transformation.
Macron backed entrepreneurial intent, French welfare regime and vowed to prepare hands for employment. Instead of going for protectionism, Macron sought protection of the values that matter for a united Europe and that seemed for acceptable for the electorate which is tired of the fear-mongering and hyper-nationalism.
One must not lose sight of saleable ideals, even against powerful opponents
Macron showed that one must not fall short of political ideals while taking on the opponents, no matter how powerful and popular they are. The man rose above the left-right divide and made the ground fertile for liberal thinking. And he did not require a war for that. One would rank him higher than even Woodrow Wilson in that respect.
Macron's task gets no easier from here on but he has certainly given some lessons to leaders like Rahul Gandhi and Arvind Kejriwal who are at a loss of ideas in dealing with Prime Minister Modi.
Reason still has relevance in politics, proved Macron
The biggest lesson from Macron's victory is that reason still has relevance in politics. The young French leader stood by the refugees, backed euro as Europe's common currency and also showed belief in inclusiveness as a condition for prosperity. Here is a man who restored credibility of politicians amid the frantic onslaught of hardcore populists.
Rahul Gandhi and Kejriwal need to give reason a chance while taking on Modi. Unlike their anti-Modi stance on every second issue, these leaders need to think out issues on which they can have their own impact.
There is no dearth of issues in India
Attack on the marginalised in the name of cow protection, death of farmers, violation of tribals' rights or environmental degradation are some of the issues on which the Opposition, including the Left, can capitalise on as a counterpunch to the powerful Modi regime. But they have not thought about much on issues other than indulging in mindless blame game and opposition for the sake of it.
If Macron can place himself as a significant agent of change at the crossroads that Europe is in at the moment, then why can't Modi's opponents can do it in domestic politics? But their biggest shortfall is their lack of ideas, ideas that can attract people. That way, the populist right-wing regime of Modi has completely outsmarted them.