Russian President Vladimir Putin on Monday congratulated French presidential election candidate Emmanuel Macron for his election win and urged him to end the "mutual distrust" between the two sides and work together to combat "growing threat of terrorism and violent extremism."
Putin also urged the President-elect to "join forces to ensure international stability and security."
"The citizens of France entrusted you to lead the country in a difficult period for Europe and for the entire world community. The growing threat of terrorism and violent extremism is accompanied by an escalation of local conflicts and the destabilisation of entire regions," Putin said in a congratulatory telegram, which was released by the Kremlin on Monday.
"In these conditions it is especially important to overcome mutual distrust and join forces to ensure international stability and security," he added.
The Kremlin also released a statement saying that the Russian President has confirmed his "readiness for constructive work on current bilateral, regional and global issues." The statement said that Putin believes joint constructive work between the nations "would be in the fundamental interests of the Russian and French people."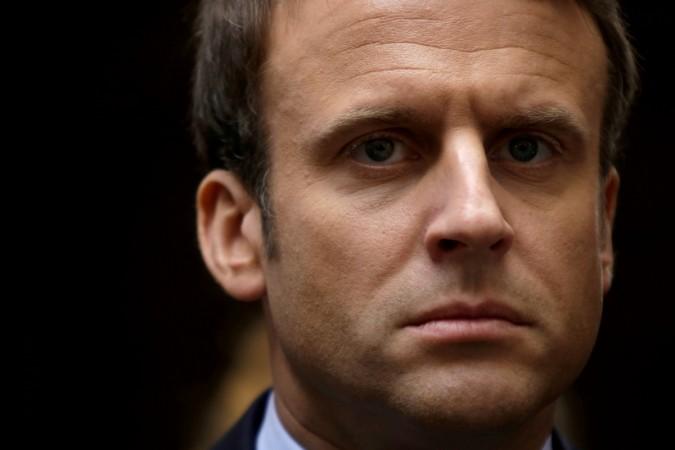 "Putin also wished Macron strong health, prosperity and success in such a responsible position at the head of state," it said, according to AFP. Kremlin was earlier seen as backing Macron's rival -- far-right leader Marine Le Pen -- in the French presidential elections. Putin had also hosted Le Pen during her surprise visit to Moscow just days before the elections.

Tensions between France and Russia have risen since Kremlin's annexation of Ukraine's Crimea. Paris had assisted Germany in spearheading West's stringent response to Moscow over the Ukraine crisis. The European Union (EU) had imposed tough sanctions on Russia for Crimea's seizure in 2014.
France is also against Russia's support of the Bashar al-Assad led regime in Syria and the frequent bombing of civilian-held regions in the war-torn country.
Germany and France have attempted to mediate a resolution between the two sides to end the conflict, but the peace talks have dealt no fruition yet.