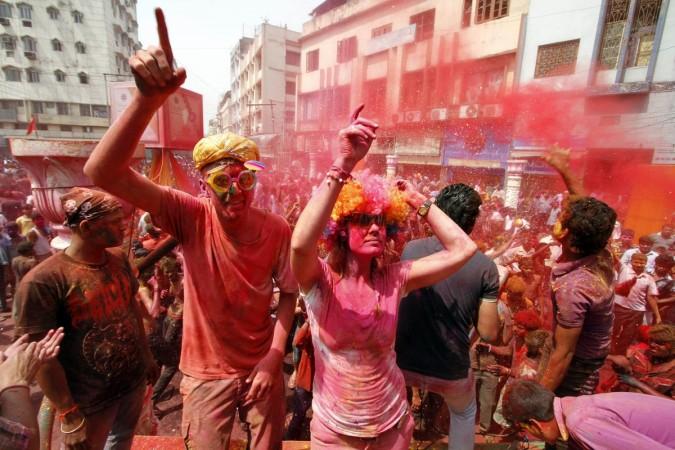 More foreign tourists visited India in February 2016 as against February 2015. The earnings from these tourists also rose, according to the Indian government data.
Foreign tourist arrivals (FTAs) to India stood at 8.47 lakh during the month, up 11.3 percent from 7.61 lakh visitors in February 2015, while foreign exchange earnings (FEEs) rose 6.33 percent to $1.99 billion from $1.87 billion in February 2015.
FTAs to India in February 2016 also marked a marginal increase from the 8.44 lakh arrivals seen in January 2016, when the FEEs stood higher at $2.03 billion, according to the tourism ministry data.
It needs to be seen whether FTAs this March go up from 7.30 lakh in March 2015, given that Holi festival is a major attraction among foreign tourists. The festival of colours will be celebrated this month, same as was during the last year.
FTAs to India have been aided in a big way by the e-tourist visas. In calendar year 2015, 445,300 foreign tourists visited India on the e-tourist visas, as against 39,046 in 2014. Of the 445,300 visitors, 49,626 foreign tourists visited Goa on the e-tourist visas, the Goan tourism ministry said recently.
The e-tourist visa facility is now available to citizens of 150 countries.
Also read:
India Inc to adopt Mahabalipuram temple, Khajuraho monuments, Lodhi garden, Sun temple
Indian Railways announces Holi special trains for 2016
In calendar year 2015, 80.16 lakh foreign tourists visited India, an increase of 10.2 percent over 76.79 lakh tourists witnessed in 2014.
However, foreign exchange earnings in 2015 were down 2.8 percent to $19.67 billion from $20.23 billion in 2014.