Watch the fognado observed at the Santa Cruz beach:
A mysterious cloud roll was spotted sweeping over a beach in Santa Cruz, California. The phenomenon is termed as "fognado".
ALSO READ: Flesh eating sea fleas attack Australian teen: Top 5 things to know about the creatures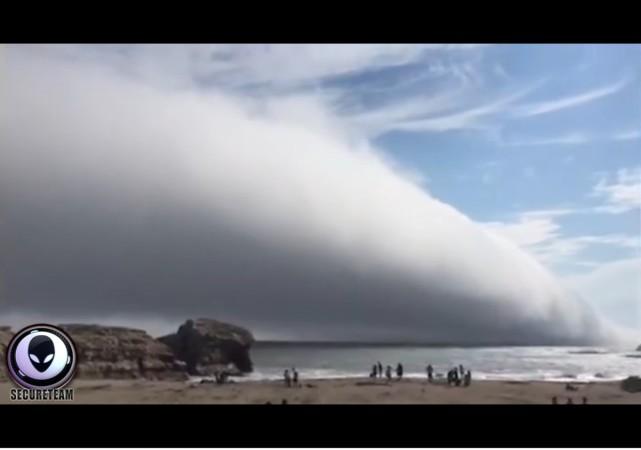 Here are 7 things to know about the fognado observed in Santa Cruz:
This rolling cloud was spotted on Wednesday, August 2, 2017 at the Natural Bridges State Beach.
The temperature had dropped when this wall of fog passed by. The fog was described as very speedy and it flew over the beach in Santa Cruz in less than three minutes.
The term "fognado" has been coined by the beachgoers.
According to PG&E meteorologist John Lindsey, this was "pretty unusual" as such occurrences don't usually take place on the central coast.
Fognado is basically a rare type of cloud known as roll cloud. It has been defined as "a low, horizontal tube-shaped arcus cloud associated with a thunderstorm gust front (or sometimes with a cold front). These clouds are completely detached from the thunderstorm base or other cloud features, thus differentiating them from the more familiar shelf clouds. Roll clouds usually appear to be "rolling" about a horizontal axis, but should not be confused with funnel cloud" by the National Weather Service.
According to meteorologist Lee Solomon, this cloud rolls like a wave or a barrel. "There was no thunderstorm activity locally. We are still doing research on it," Solomon stated, as quoted by KSBW news.
Julia Elman, one of the spectators, shot the video of this unique phenomenon.