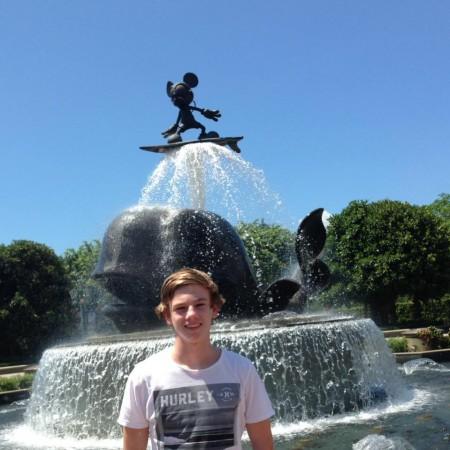 A teenager in Melbourne was reportedly attacked by mysterious sea creatures when he was out near the water, causing damage to his feet.
The father of Sam Kanizay, his 16-year-old boy, solved the mystery that couldn't be resolved by the medical experts.
ALSO READ: Partial Lunar Eclipse 2017: Date, Time, Live Stream link of the astronomical event
The teenager had played football and his legs had turned sore, he thought of relieving his pain by swimming and soaking his legs in the water of Dendy Street Beach in Brighton. However, when he took his legs out of the water after some minutes, he realised they were soaked in blood.
ALSO READ: Total Solar Eclipse 2017: Top 7 things to know about the astronomical event [Live Stream link]
Reports state that the doctors could not identify the reason behind his injuries, therefore the boy's father decided to take matters in his own hands.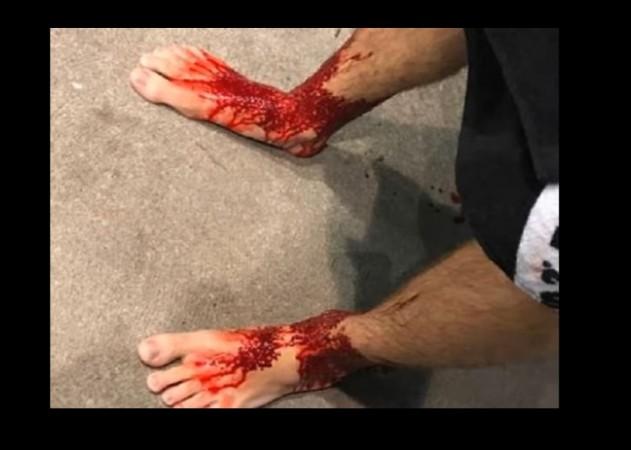 The father returned to the beach with a slab of fresh meat and a fishing net that night and caught hundreds of sea creatures that he felt were responsible for his son's condition.
"I caught some bugs overnight over in the bay. I've put meat into a net and they've grabbed on to that like no tomorrow," said Sam's father Jarrod Kanizay said as quoted by Daily Mail Australia.
"We've brought them home and they've just attached themselves to this meat. They've sucked the life out of it - all the blood. They're mite type creatures. One would assume these are the bugs that have grabbed on to him in their thousands."
Jarrod couldn't stop his son's legs from bleeding. A pool of blood was formed on the floor at the hospital when his legs were wiped.

These creatures were taken to the hospital for carrying out tests on them to detect the meat eating species.
The bugs were speculated to be jellyfish larvae by marine expert Michael Brown.
"I've been doing this for coming on 20 years now and I've never seen anything like this," Brown told Channel Seven's Sunrise program.
Sam stated that he experienced some kind of tingling in his legs but believed it to be caused as his legs were sore after he played football.
"My first instinct was that I must have stepped on a rock," he told Fairfax Media, as reported by Daily Mail.
"But I realised that couldn't have been it, because it was evenly distributed over my whole ankle and foot."
The reason behind Sam's bleeding legs was unknown; the hospital staff couldn't explain it.
"It took a while to get all the blood off and it came back pretty quickly,' Sam told 3AW on Monday. It sort of looked like hundreds of little pin holes, or pin type bites, distributed all over my ankle and the top of my foot."
A hospital staff guessed it to be sea lice as other staff members got on the internet to search for what possibly could have caused such bleeding.
Sam is likely to be released from the hospital on Monday noon.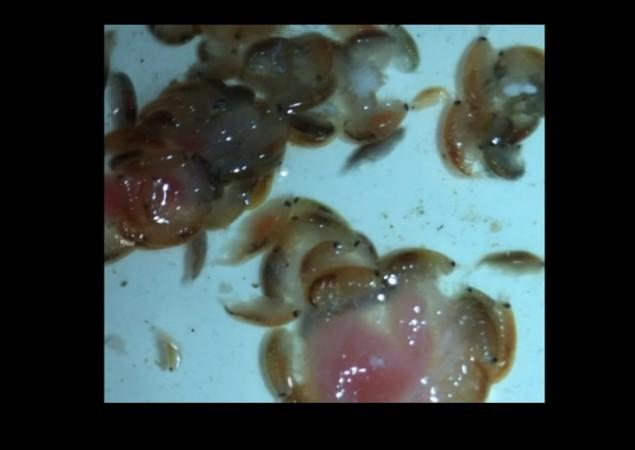 Here are the top 5 things to know about sea fleas:

They are tiny carnivorous crustaceans which feed on dead marine creatures, which includes whales and even sea birds.
These creatures can feed on human flesh if the person is present in their environment.
Their size ranges from half a centimetre to 1cm and they are usually found in shallows and leave an itchy sensation if they come in contact with a person.
Around hundreds of species of sea fleas have been found so far.
These creatures are not poisonous but their biting can become a serious issue for people suffering a blood clotting disorder called haemophilia.