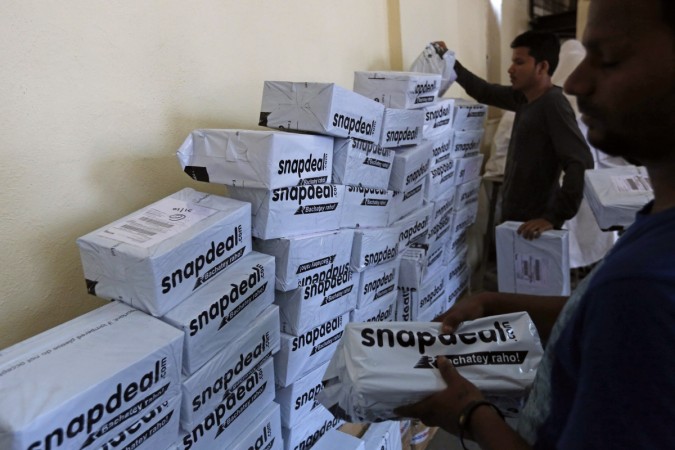 After online marketplace Snapdeal's board rejected Flipkart's buyout offer of about $800 million on July 4, the latter is said to have made a revised offer of about $900-$950 million. Flipkart's new proposal, reportedly made over the weekend, is now being evaluated and discussed by the board of Snapdeal.
As the previous offer, Flipkart's new offer is also just for Snapdeal's online marketplace and e-commerce solutions provider Unicommerce and excludes its logistics arm Vulcan Express and digital payments platform Freecharge. A source also told Reuters that Flipkart plans to pay a part of the deal amount immediately in stock and about $150 million after 12-24 months.
Snapdeal's biggest investor Japan's SoftBank Group Corp has been looking to sell the company in a bid to secure a stake in Flipkart, which is India's biggest e-commerce firm.
While it was not known why Snapdeal has chosen to reject Flipkart's previous offer of about $800 million, it was speculated that the amount had miffed the bleeding e-commerce player as it was much lower than the initial bid of $1 billion. "The board is unhappy with Flipkart pegging the valuation nearly $200 million less, even though Snapdeal cleared the due diligence. The board is, however, hopeful Flipkart would reconsider the offer," Business Standard had earlier quoted a source as saying.
Meanwhile, it was also reported last week that Snapdeal may even merge with Infibeam, the only e-commerce company in the country to be listed on the stock exchange. Infibeam had even charted a term sheet with the basic conditions under which an investment would be made and it was likely to value Snapdeal at $1 billion, a source told the Times of India. The firm based in Ahmedabad, Gujarat, has a market cap of about Rs 6,100 and if the merger with Snapdeal materialises, the duo will create a $2 billion e-commerce giant.
While Snapdeal chose to remain tight-lipped about the proposed merger, Infibeam came ahead and denied that it had made any bid for the online marketplace. "No, we haven't made any offer to Snapdeal," Infibeam founder and MD Vishal Mehta told the Economic Times.
However, it was also being said that Snapdeal already has a plan B in place if the buyout doesn't pan out. Under it, the firm may lessen its manpower and cut back on its operations until it finds a new buyer.
"The board might look at other buyers or finally give the go-ahead to Snapdeal's plan. The company might sell its sister concerns such as the logistics arm Vulcan Express and FreeCharge, run some of the operations and work towards an exit. It all depends on Flipkart's next move," Business Standard's source added.