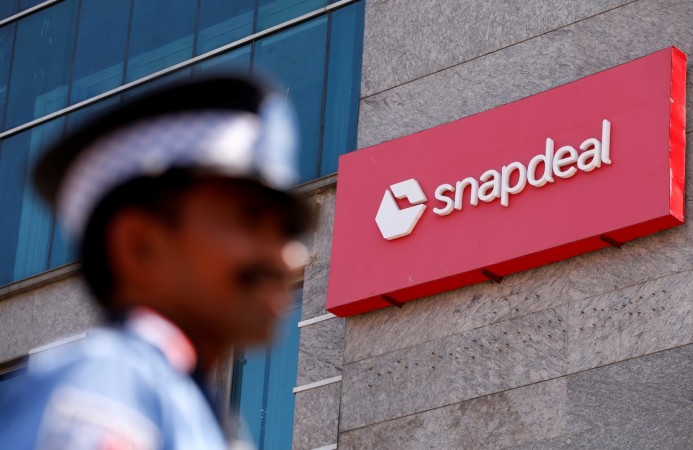 Online marketplace Snapdeal's board members rejected Flipkart's $700-$800 million buyout bid on Tuesday, July 4. Snapdeal reportedly did not explain why it had decided to refuse the offer, but the talks regarding the sale are said to be ongoing.
The deal is only for the firm's online marketplace business and does not include Snapdeal's logistics wing Vulcan or its payments wing Freecharge, reported Live Mint.
Snapdeal's biggest investor Japan's SoftBank Group Corp has been looking to sell the company in a bid to secure a stake in Flipkart, which is India's biggest e-commerce firm. However, this move is likely to further delay the buyout.
Flipkart had made the offer last week and it is much lower than its initial bid of $1 billion, which seems to have miffed Snapdeal. "The board is unhappy with Flipkart pegging the valuation nearly $200 million less, even though Snapdeal cleared the due diligence. The board is, however, hopeful Flipkart would reconsider the offer," Business Standard quoted a source as saying.
Under the proposed deal, SoftBank will reportedly infuse about $1 billion in Flipkart through cash and by buying equity stakes in its investors. However, neither Snapdeal nor Flipkart have officially commented on the matter. SoftBank too is yet to speak about it.
Meanwhile, if the deal with Flipkart doesn't go through, Snapdeal is said to be ready with an alternate plan that might see an approval from the board. Under it, the firm may lessen its manpower and cut back on its operations until it finds a new buyer.
"The board might look at other buyers or finally give the go-ahead to Snapdeal's plan. The company might sell its sister concerns such as the logistics arm Vulcan Express and FreeCharge, run some of the operations and work towards an exit. It all depends on Flipkart's next move," the website's source added.
This is not the first time that the much talked about Snapdeal-Flipkart buyout has been halted. While SoftBank has been keen to facilitate the sale, numerous key people in Snapdeal have been vocal about their displeasure. Co-founders Kunal Bahl and Rohit Bansal agreed to the deal after much coaxing and shareholders Kalaari Capital and Nexus Venture Partners too opposed to the sale.
Just a few days ago, PremjiInvest, Wipro chairman Azim Premji's personal investment arm and one of the investors in e-commerce firm Snapdeal, also expressed displeasure over the sale. In a letter to the Snapdeal board of directors, it was evident that the decision to pay $30 million to the co-founders and $60 million to early investors Kalaari Capital and Nexus Venture Partners had not gone down well with PremjiInvest.