Reliance Jio's entry into the Indian telecom industry started a revolution and fast-tracked the country's transformation from 3G to 4G in just a matter of months. This was possible by Jio's initial offering of 4G for free to everyone, which was followed by attractive bundles and offers as a part of Jio Prime membership programme.
Since 2017 was the year when everyone whole-heartedly embraced high-speed 4G on mobile, soon 5G will change their perception forever. If you thought of moving from 3G to 4G was the best thing that ever happened to you as the latest band offers better speed and connectivity allowing you to stream and play online. Add affordable pricing of 4G to the mix, and users had no reason to hold back.
But if speed is what really matters to you, 5G is going to blow your mind. Ericsson, the leading networking company, successfully completed first-ever live demo of 5G in India. The first question to pop into your head is how fast?
According to the live speed test conducted by Ericsson, the company achieved a whopping 5.7Gbps with ultra-low latency of 3 milliseconds. To put that in perspective, 5G's test speed is more than 5,700 times faster than India's top carrier Airtel's 4G speed, which was recorded at 9.15Mbps during June-August 2017 period.
That should certainly ignite interest among Indians for faster mobile data speeds. Ericsson is conducting talks with Indian telecom operators and it has already signed MoU with Airtel on the deployment of 5G technology.
"We are strengthening our commitment to the Indian market by pioneering the first live 5G demonstration in the country. The 5G technology showcase has been organised in the direction of creating a robust 5G ecosystem as the government plans to have 5G network rollout by 2020," said Nunzio Mirtillo, Head of Market Area-SE Asia, Oceania and India, Ericsson.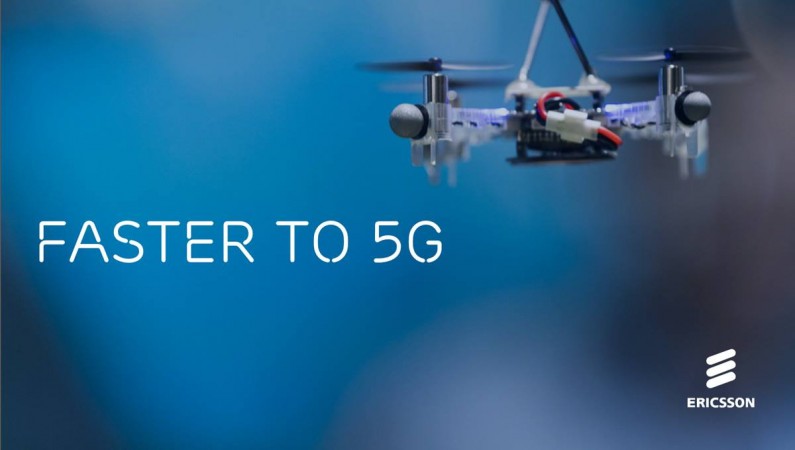 With that timeframe, Ericsson is expected to conduct robust test runs in the country through its partnership with various telcos. And the company's Ericsson CTO Erik Ekudden told ET that the "migration from 4G to 5G will be smoother in India than in the other markets where 4G network is not so well rolled out."
Even with the advanced network in place, there's going to be demand for compatible hardware. But chip makers are already a step ahead. Xiaomi recently launched Snapdragon X50 5G modem series, which will be available in commercial smartphones around the first half of 2019. So it's safe to say that 2019-2020 will be the years of 4G to 5G migration.
In another news, Apple and Intel have reportedly partnered on designing 5G modems in upcoming iPhones. Intel's first 5G chips are also expected to be rolled out in 2019, which adds more truth to the existing timeline of 5G rollout in India.