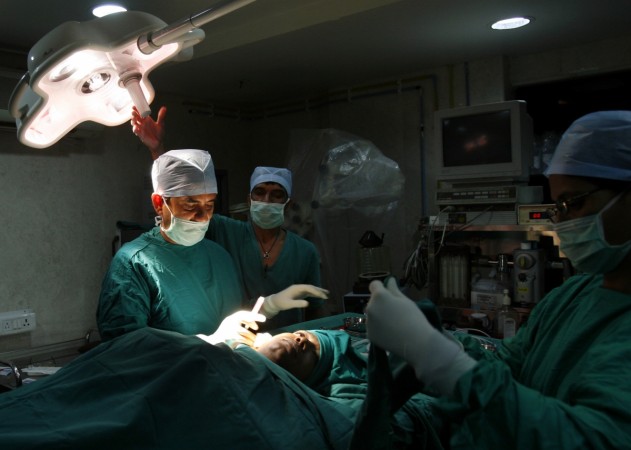 A five-year-old Bengaluru boy, Lakshya, who was battling for his life two months ago due to alleged medical negligence of doctors during a simple finger surgery, is now slowly recovering.
Lakshya had injured his finger at the school on June 10, after which his parents admitted him to Mallya Hospital.
But the road to recovery was not a smooth one for Lakshya and his parents. After doctors at Mallya Hospital allegedly overdosed Lakshya with anaesthesia during a finger surgery, he slipped into coma.
He was later shifted to Manipal Hospital, where the doctors were apprehensive of his complete recovery and had even said that he would not be able to recognize his parents anymore.
The treatment at Manipal Hospital, however, proved to be an expensive affair for Lakshya's father, Purushotham D.S., who has a small printing press and couldn't afford the daily treatment of Rs. 60,000 at the hospital.
However, a small Whatsapp group of the parents of kids who studied at Lakshya's school (Bishop Cotton School) came to this family's rescue.
Parents from the kids of other classes contributed money for Lakshya's treatment and even the school management decided to collect Rs. 100 from each student's fee and ended up with a sum of Rs. 11 lakh. With the help of neighbours in the society in KR Puram, Banagalore, where Lakshya and his parents lived, the extra money for treatment was also collected.
The boy, who studies in UKG class, was discharged from the hospital yesterday and is recovering gradually.
"He is allowed to take small meals and has still not recuperated completely. But we are all fortunate enough to at least see him alive," a family friend told International Business Times, India.
Lakshya's parents have, meanwhile, decided not to pursue any legal action against Mallya hospital authorities where the alleged case of negligence took place and concentrate on the health of their child.