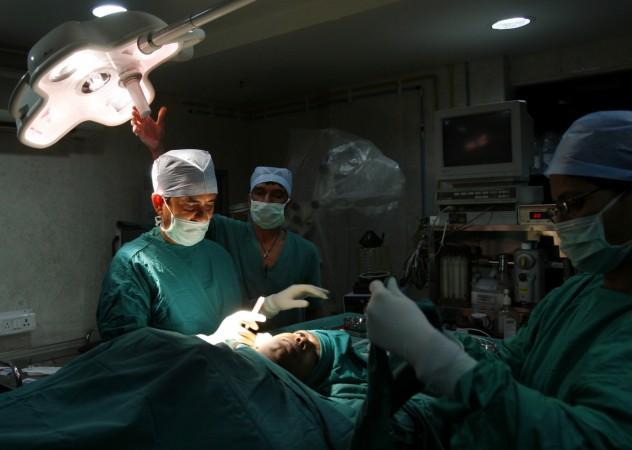 A simple plastic surgery has proved to be life-threatening for a five-year-old boy from Bengaluru, who has been in coma for the last nine days. Lakshya is now battling for his life and has been put on a life-support machine.
Lakshya had injured his finger at school on June 10, after which his parents admitted him to Mallya Hospital. After the doctors conducted the surgery, Lakshya went into coma. The doctors later referred him to Manipal Hospital.
Lakshya's family has alleged that it is due to the negligence of the hospital authorities that their child is in a critical condition. Lakshya's father Purushottam told ANI that the doctors at Mallya Hospital had said to him that their son is suffering from a heart ailment. The parents refuted the claim, stressing that their child was fine.
Purushottam also accused doctors at Mallya hospital of demanding Rs 60,000 from him. "The doctors said the surgery needs to be done in six hours," Purushottam was quoted by ANI as saying. The Mallya hospital authorities have not yet responded to the allegations levelled against them.
Meanwhile, Karnataka home ministry has taken a notice of the matter and said that medical negligence on part of any doctor or hospital will be dealt with severely and action would be taken against them, NewsX reported.
The doctors at Manipal Hospital, Bengaluru were quoted by NewsX as saying that Lakshya 's brain has been damaged and that he is currently under observation. Sanjeev Bagai, Director, Manipal Hospital told NewsX that the boy may have developed complications during the course of anaesthesia which led to him slipping into coma.