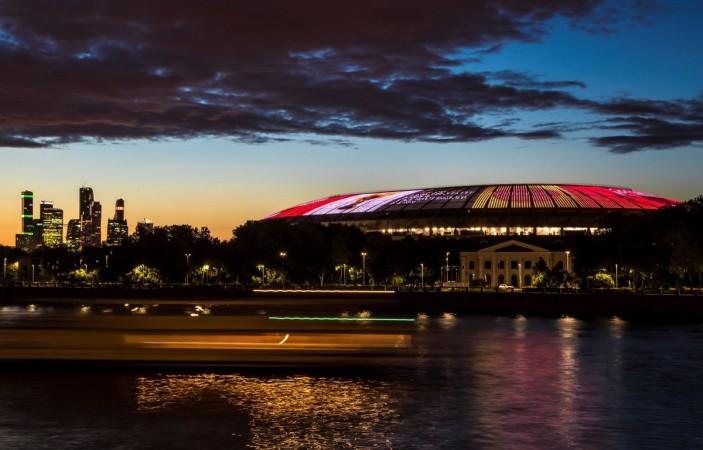 Just a few days ago, the United States had warned its people travelling to Russia for the FIFA World Cup and asked them to be beware of hackers who may try to bug their devices. And now the country has asked its citizens to stay alert to their surroundings and people around as they believe that terrorists may target stadiums and other game venues.
However, it hasn't really mentioned any specific areas of threats.
Explaining that reconsidering their travel plans to Russia would be a good idea, the State Department issued an advisory on Friday, June 15, in which it said: "Although security for the World Cup will be extensive, terrorists may seek to attack event locations such as stadiums and Fan Fest viewing areas, tourist sites, transportation hubs, and other public venues."
The advisory also mentioned that even though the US consulate would try and help Americans in trouble, the Russian authorities may "unreasonably" delay the service.
"Due to the Russian government-imposed reduction on U.S. diplomatic personnel in Russia, the U.S. government has reduced the ability to provide services to U.S. citizens," the department said.
The advisory also said that travellers should especially make an effort to stay away from the Chechnya and North Ossetia regions, due to several unrests in the past.
ISIS issues a threat
The warning comes days after terror group Islamic State of Iraq and Syria (ISIS) released a chilling video threatening to attack World Cup venues. The propaganda video, which was released on Wednesday, June 13, showed 11 men standing in front of a black ISIS flag, and three of their faces are blurred. A drone with ISIS logo is then seen flying over the Olympic village in Sochi, after which its stadiums and a few other buildings are seen bursting into flames.
The animated video also has a voiceover which says: "We're watching you. We have drones, we're scouting out locations and we'll attack," reported Daily Mail.
Meanwhile, the US and UK have warned people travelling from these countries to Russia that hackers may target them. William Evanina, an FBI agent and the director of the US National Counterintelligence and Security Center, said that if these football fans think that they are not a diplomat or politician and hence safe as it doesn't make sense for the hackers to bug their devices, they are mistaken.
"If you're planning on taking a mobile phone, laptop, PDA, or other electronic device with you - make no mistake - any data on those devices (especially your personally identifiable information) may be accessed by the Russian government or cyber criminals," Evanina told Reuters.
Another American official, on condition of anonymity, revealed that the UK too has issued a similar warning, which is not restricted to just the viewers. Players of the national team too have been asked to be careful.