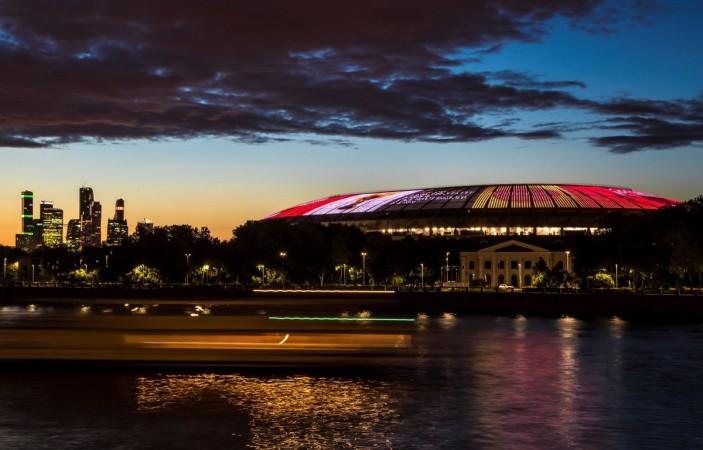 While football fans worldwide are set to glue themselves to the television screens as the World Cup begins on Thursday, June 14, there are many who will travel to Russia for the thrill of watching the match live right from the stadiums. The travelling and watching one's favourite players on the field may be all fun and games, but the US has a warning for all those going to Russia.
William Evanina, an FBI agent and the director of the US National Counterintelligence and Security Center, has warned that hackers in the country may try to target them. And if these football fans think that they are not a diplomat or politician and hence safe as it doesn't make sense for the hackers to bug their devices, Evanina says that they are mistaken.
"If you're planning on taking a mobile phone, laptop, PDA, or other electronic device with you - make no mistake - any data on those devices (especially your personally identifiable information) may be accessed by the Russian government or cyber criminals," Evanina told Reuters.
He agreed that government officials and corporate officials may be soft targets but no one is "insignificant" for these attackers. "If you can do without the device, don't take it. If you must take one, take a different device from your usual one and remove the battery when not in use," he added.
The US had issued a similar warning even at the time of the Winter Olympics in Seoul.
Meanwhile, it is not just the US that has issued such a warning. An American official, on condition of anonymity, revealed that the UK too has issued a similar warning, which is not restricted to just the viewers. Players of the national team too have been asked to be careful.
Confirming that the players had in fact been warned, Britain's National Cyber Security Center said in a statement that it was "providing expert cybersecurity advice to the (UK) Football Association ahead of their departure to Russia for the 2018 FIFA World Cup."
The NCSC, which is a branch of the Government Communications Headquarters (GCHQ), has reportedly also issued a warning to the public and asked them to stay alert. Speaking of these warnings, Patrick Wardle, a cyber-security expert, also said that the warnings made a lot of sense and came at the correct time.
He also explained that hackers do target people – diplomats, celebrities, or commoners – and said that he took takes a lot of precautions while travelling to sensitive areas.
"When I travel to Russia, I bring 'burner' devices, so if they get hacked, it doesn't really matter," he told Reuters.
What is a burner device?

A burner device is a gadget that is bought mostly for temporary use and disposed once its purpose is over. These devices are mostly used when the owner doesn't want to leave any trace of their activities on the device. Users carrying these burner devices -- in the case of cellphones – are also often advised to get prepaid cards.
Meanwhile, 32 teams, drawn into eight groups of four each, will participate in the quadrennial event and battle for the title, which will be held between June 14 and July 15 in Russia, across 12 venues and 11 cities.
The group stage will see each team taking on three other teams in their group, after which the top two teams from each group will qualify for the Round of 16 stage that starts June 30.