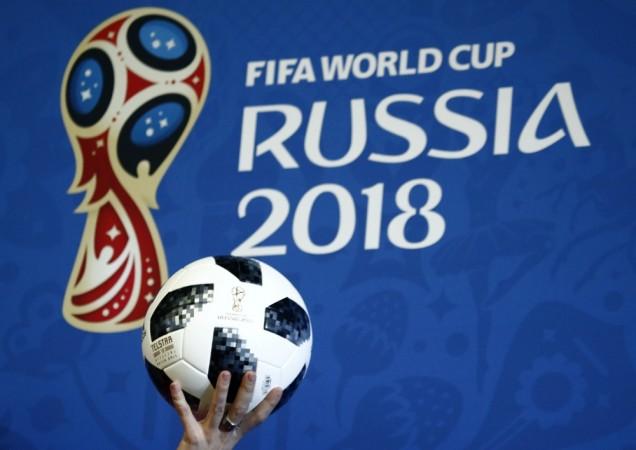 Football fever has gripped India with the FIFA World Cup 2018 underway in Russia. Even some of the Indian cricketers, present and former, have shown their interest in the "Beautiful Game".
Former India captain and batting legend Sunil Gavaskar today (June 15) revealed his favourite footballer and the team. However, he did concede that he is not an avid football follower like many others in the country.
In the inaugural match on Thursday, hosts Russia thrashed Saudi Arabia 5-0. Many Indian fans have travelled to the European nation to watch the games live while others are keenly following on television.
Gavaskar, who is in Bengaluru to commentate on the ongoing India-Afghanistan Test, said he was rooting for Brazil in the current edition of World Cup.
"I am not an avid football follower. However, in this World Cup I am rooting for Brazil," Gavaskar, the first batsman to score 10,000 Test runs, told journalists during an informal chat at the M Chinnaswamy Stadium on Friday.
When asked why he likes Brazil, he said they reminded him of the great West Indies cricket team. According to him, both Brazil and the Caribbean side have flair and are colourful.
Gavaskar picked Argentine Diego Maradona as his favourite football player. When queried why he did not choose Brazilian legend Pele, he replied that he had not watched him play but it was not the same with Maradona.
Among other cricketers, Indian offspinner Harbhajan Singh yesterday tweeted that Argentine star Lionel Messi was giving him "sleepless night." He was rooting for Messi and his team.
Opening batsman Shikhar Dhawan, who hit a record century against Afghanistan on Thursday, said he was backing Germany at this year's World Cup.
"Honestly, I am not a big football fan, but when I learn there is a great contest coming up, I don't miss it. I have not watched football on the ground, but it is fun to watch on TV with friends. The World Cup, I know, is a great stage for entertainment and I am also going to catch up on some matches.
"The final of the last World Cup when Germany beat Argentina was a thriller. Also, the 7-1 destruction of Brazil by Germany. It broke millions of hearts. I will back Germany to retain the title. They are a complete side. When it comes to a player, I think Messi towers over the rest," Dhawan was quoted as saying in the media.
Brazil are in Group E with Switzerland, Costa Rica and Serbia. Holders Germany, Mexico, Sweden and South Korea are in Group F. Argentina, Iceland, Croatia and Nigeria make up Group D. Overall, 32 teams are competing. The final is on July 15.