The FIFA World Cup fever has started gripping football fans of West Bengal. Since the opening ceremony of the tournament in Russia on Thursday, only the common man of Kolkata but politicians have also slashed their busy schedules to soak up the football frenzy.
Politicians of the major political parties of West Bengal such as CPI (M), Trinamool Congress and BJP are putting all their efforts to watch their favourite players in action during the mega battle of football.
The West Bengal Sports Minister, Aroop Biswas, told a leading English daily that he will not miss a single match of his favourite team Brazil and will try to watch all the other good matches. Another senior minister of the ruling party of West Bengal, Partha Chatterjee, said that he will try to snatch out some time from his busy schedule to watch the important matches.
"I am a die-hard fan of Brazil," said the Minister of Education. "I will try to watch all the matches of Brazil, Argentina and Germany. But I have to try to avoid late night matches," added Chatterjee.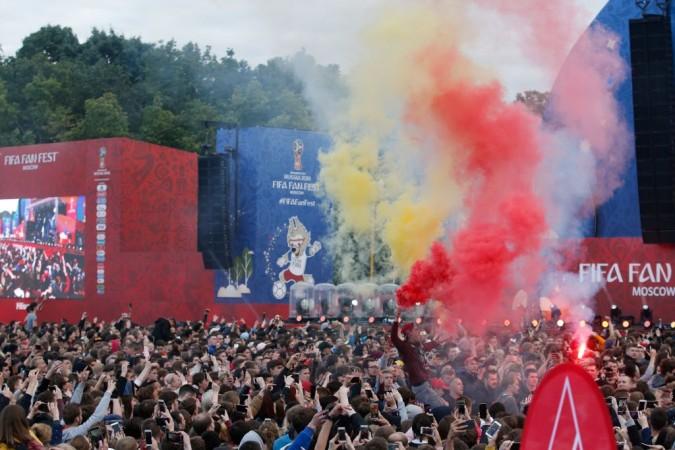 Subrata Mukherjee, another veteran leader of Trinamool Congress and an ardent football fan, expressed his love for the European teams and said that he will not miss a single match of the European teams which will be locking horns with some of their arch-rivals such as Argentina and Brazil.
On the other hand, the opponent camp is also set to enjoy football madness that has already intrigued millions of fans across the globe. According to an insider, the BJP state president has already made some important changes in his schedule to enjoy the mega milieu of football.
Rahul Sinha, another senior leader, will try to enjoy good football but he is not a fan of any specific team. Pradeep Bhattacharya, a senior Congress leader, will also try to watch good matches. Sujan Chakraborty, a senior CPI (M) leader, told a news portal that he will not miss a single match.
"I have heard most of the matches are in the evening and at night. If I need to stay awake I will do that, but won't miss important matches," Chakraborty said.
The FIFA World Cup was flagged off in Russia on June 14 and in the opening match in Moscow, the hosts crushed a toothless Saudi Arabia. Russia thumped Saudi Arabia 5-0 in the opening match of the month-long tournament.