Fifa World Cup 2018 has kept the football fans pulsating with excitement and millions of memes have been flooding the internet regarding the same. The latest one to join the meme bandwagon is Kolkata Police, who are trying to spread awareness with some tongue-in-cheek posts.
'We will never let you miss a penalty'
The social media pages of Kolkata Police came up with a post last week, taking a jibe at Lionel Messi's missed penalty against Iceland in Argentina's World Cup 2018 opener on June 16.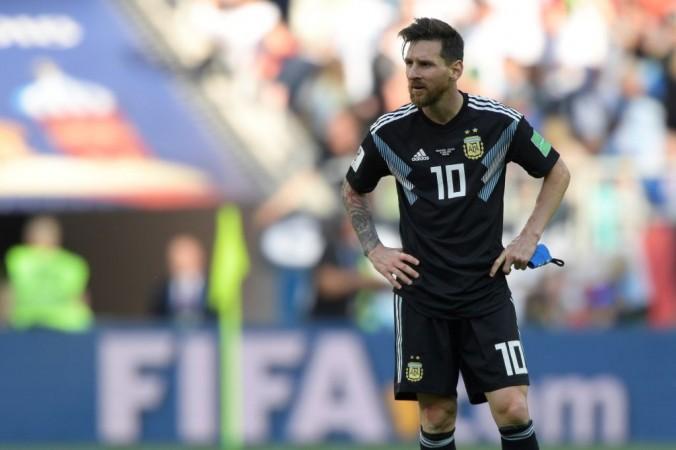 The post has the photo of the Barcelona superstar's missed penalty on one side and a traffic cop collecting fine from an offender on the streets of the capital city of West Bengal on the other side. A witty caption that comes along with the edited photograph reads: "You'll never miss a penalty, we will never let you."
Kolkata Police's timely and tongue-in-cheek post to promote road safety was received well by social media users even as a part of the football-crazy city was reeling from the disappointment of Messi's no-show against Iceland.
Escobar post backfires for Kolkata Police?
However, another post on June 26 — the International Day Against Drug Abuse And Illicit Trafficking — involving a photograph of Andres Escobar's infamous own goal in the 1994 World Cup has not gone down well with a majority of the netizens.
The latest meme, which is in 'bad taste' according to a social media user, has a photograph of Escobar scoring the own goal against the USA one the left and another photograph of a person injecting drugs on the left.
"Same side goal bhuleo noi (Never ever score a same side goal)," was the caption for the meme, that was seemingly intended to create awareness about the ill-effects of drug addiction.
The post seems to have a connection with one of the most-feared drug lord Pablo Escobar as well.
"I understand there is a World Cup going on and police want to cash in. But there are better means to spread awareness. This is in bad taste as someone lost his life because of the incident," an active social media user, was quoted as saying by IANS.
Notably, Escobar had paid a heavy price for scoring the own goal as he was shot dead, days after returning home from the United States. Colombia were booted out of the tournament as they lost to USA 2-1 in the dramatic fixture.
Meanwhile, a source from Kolkata Police, talking to the Times of India, defended the Escobar meme saying, they had wanted to stress how drug addiction often leads to loss of lives.