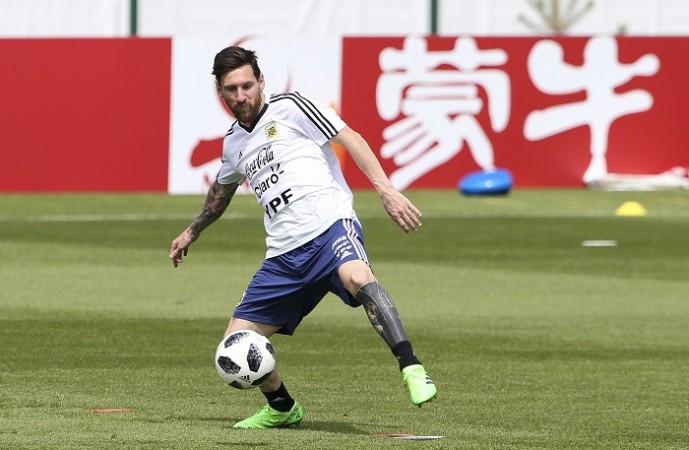 This was supposed to be Lionel Messi's World Cup. Everyone said it would be, plenty hoped it would lead to Argentina lifting the Jules Rimet trophy and giving Messi the major international title missing from his glittering resume. However, reality has taken a different route.
So far, Messi has missed a penalty, failed to inspire his Argentina side and pretty much been one of the poorest players in a side that has utterly underwhelmed.
The fact that Argentina are struggling – maybe not to this extent – shouldn't come as that big a surprise, considering how close they were to not even qualifying for this Fifa World Cup Russia 2018.
However, to see Messi struggle as much as he has, is a bit of a surprise.
The ease with which the opponents have shut Messi down, is a bit of a surprise.
To see Messi put his head down and almost hide in the first two games, is a bit of a surprise.
Great players always find a way to get out of a rut, to turn struggles into triumph in the blink of an eye. That blink needs to come on Tuesday against Nigeria, or else Messi will always be the man who struggled in the biggest international stage, always be the man who remains in Diego Maradona's shadow for that sole reason, from an Argentina perspective.
It won't be easy, though, because from back to front, this Argentina side have problems, and plenty of them.
They have a goalkeeper who is more likely to make a mistake than pull off an incredible save. A defence more likely to lose their temper than actually, well, defend. A midfield that is sometimes non-existent, a little too old and not exactly filled with too many ideas. And an attack that depends too much on Messi, despite being filled with some world-class names like Sergio Aguero, Angel Di Maria, Paulo Dybala and Gonzalo Higuain.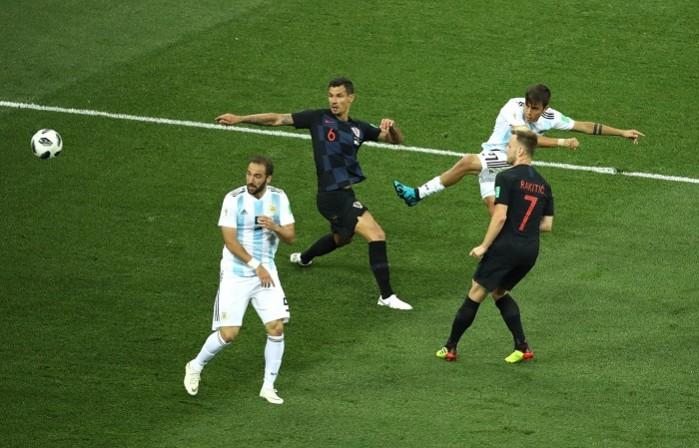 Argentina need to find a way to attack where every ball does not need Messi's blessing before it ends up in the box. It is about time the likes of Aguero, Di Maria, Higuain and Dybala took it upon themselves to make an impact, instead of relying on the talents of the Barcelona superstar.
While it is understandably tempting to give the ball to Messi and let him do his thing, all those attackers need to put themselves in their club shoes and do what they do when playing football in the Serie A, Ligue 1 or the English Premier League.
Maybe this is the game that Dybala steps up and shows his undeniable attacking prowess, but for that Jorge Sampaoli, the much-maligned manager, needs to give the Juventus man a chance from the start.
Saying Dybala cannot play because he plays in Messi's position is ridiculous, because world-class players will always find a way to play together. Put Dybala on the right or through the middle and let Messi and the 24-year-old do their thing.
If Argentina get going up front, you feel that confidence will percolate down to the defence as well and maybe we will end up seeing a much more assured back-four, back-three or back-five – it looks like being a back-four, with Messi set to play up front in a 4-4-2.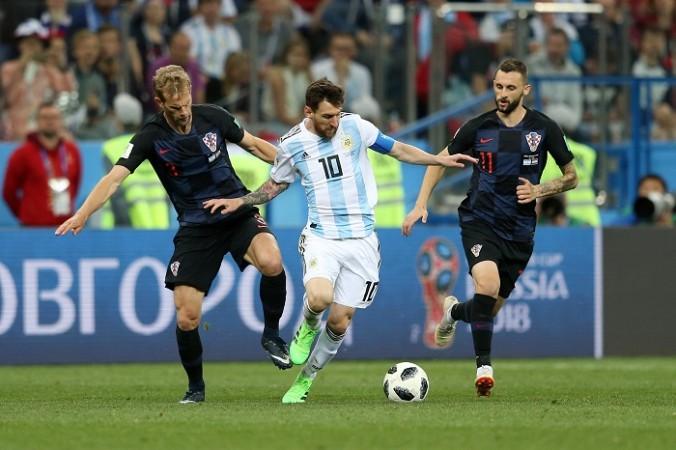 Above all, though, Messi needs to stop feeling sorry for himself. He needs to be proactive, rather than just skulking around on the left, hoping the ball comes to him.
Plenty of times for Barcelona, we have seen Messi drop deep, take the ball and then move it forward with a trademark jinking run. That hasn't happened so far in an Argentina shirt in this Fifa World Cup 2018. Making things happen is what great players do, and Messi needs to show the watching world just why he has a case to be considered the greatest of all-time – not greatest of Barcelona or of club football, but greatest, period.