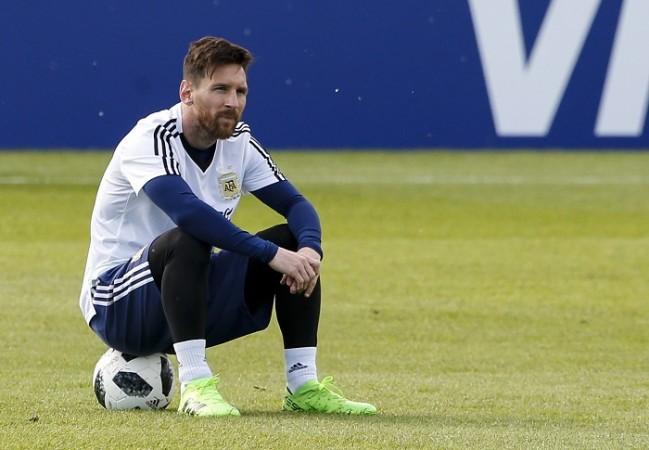 As the build-up to the Fifa World Cup 2018 continues unabated, everywhere you look, there will be a few common themes – how awful (or awesome) England are, is Russia safe for the fans, are Brazil, with Neymar included, the real deal this year and of course the "is Messi or Ronaldo better" debate.
There has also been another one, that of Lionel Messi and how he "deserves" the World Cup just so he can end all conversations about who the best of all-time is.
First of all, as most from a certain vintage generation will say, even if Messi and his Argentina team do end up jumping around joyously having finally won a major final, it will not automatically make the Barcelona magician the GOAT (Greatest of All Time). All the other usual suspects will still have just as strong a case.
However, Messi's case for that conversation will, no doubt, become stronger and with the vocal social media crowd of a generation where Pele was just someone their dads/moms talked (and still talk) about and Maradona being that dude who scored a goal with his hand, it will be impossible to ignore the "Messi is the absolute GOAT" conversation.
The problem, though, arises when everyone – and yes, it is mostly anonymous guys on Twitter and Facebook and YouTube, with a sprinkling of a few well-known "pundits" thrown in, including Jurgen Klinsmann and the Peru coach – talks about how Messi "deserves" to win the World Cup or how "it would be wrong" if he were to finish his career without a major international trophy in his cabinet, just because of the career he has had with Barcelona and the undoubted joy he has brought to football fans in general, with his artistry.

Nobody, as the footballing Gods have shown time and again, "deserves" to win the World Cup. You either take it into your own hands and lead your country to the title, like Maradona did in 1986, or you function like a smooth machine, capable of knocking down anything that stands in your way, like Germany showed in the last World Cup.
Or even take Ronaldo. Nobody thought the Real Madrid superstar would end up with a major international title, but a stingy defence and sheer willpower from the whole squad somehow led Portugal to the Euro 2016 title, when they beat the favourites and hosts France in the final, despite the great man having to limp out of the showpiece early.
So far, there have been no signs of Argentina turning into an actual team, having just scraped into this World Cup, following an underwhelming qualification campaign, while Messi has never quite looked as good as he does in a Barcelona shirt when he wears the famous blue and white stripes.
That could change, of course, and considering Argentina have a scary attack – so good that someone like Mauro Icardi couldn't even get into the squad – they certainly should be in the mix for the title. You feel, though, this will have to be Messi's defining tournament in an Argentina shirt, the kind that he has put in time and again in the Champions League and La Liga for Barca.
And as much as no player "deserves" to win the World Cup, before a tournament has even started, it would be great to see the little man jink his way through and score those trademark goals, make those "how did he see that pass" assists and end up lifting the Jules Rimet Trophy – and, in a way, the "deserves" bit being said by most were probably just making that same sentiment.
It sure would help though if his teammates would come to the party as well and not miss absolute sitters (yup, that's you Higuain).