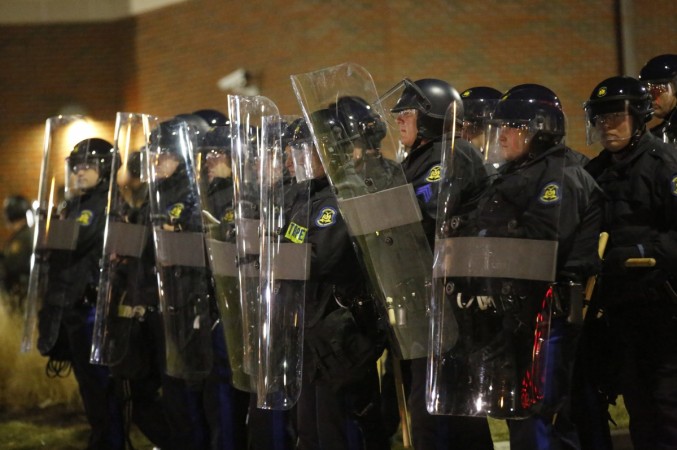 A US Justice Department report on Tuesday that found Ferguson police guilty of routinely practising racial abuse has sparked fresh anger in the already volatile area.
The report has intensified the demand by protesters, elected representatives and community leaders that Chief of Ferguson Police Tom Jackson must quit.
The investigation began in August last year after an unarmed African-American teen Michael Brown was shot dead by a white police officer in Ferguson, leading to countrywide protests.
Protesters see the report as confirming their suspicion of racial discrimination.
"I live in Ferguson so I knew this. We always knew what was going on. The way the police treat us, that's nothing new to us," said Tony Rice, a young leader who was part of an effort to coordinate protests outside the Ferguson police department, reports Washington Post.
The number of African-Americans arrested by the police was disproportionate to their population in Ferguson, revealed an analysis of about 35,000 pages of police records, reports Reuters, citing a law enforcement official aware of the report.
While African-American people constitute 67 of Ferguson's population, they accounted for over 93 percent of all arrests between 2012 and 2014.
The report has also led some to fear that racial abuse is all pervasive.
"I would speculate that the same pattern and practices of Ferguson exist in every other department in St. Louis County," said Adolphus Pruitt, president of the St. Louis NAACP, which has filed racial discrimination complaints against county police to the justice department, added the WP report. Pruitt also said that it is time for Ferguson police "to disappear."
Ferguson Mayor James Knowles vowed to improve the current situation.
"The city has always been committed to making sure we have the very best police department and any training and improvements or reforms we make to help improve service to the community, we are interested in," Knowles told the agency.