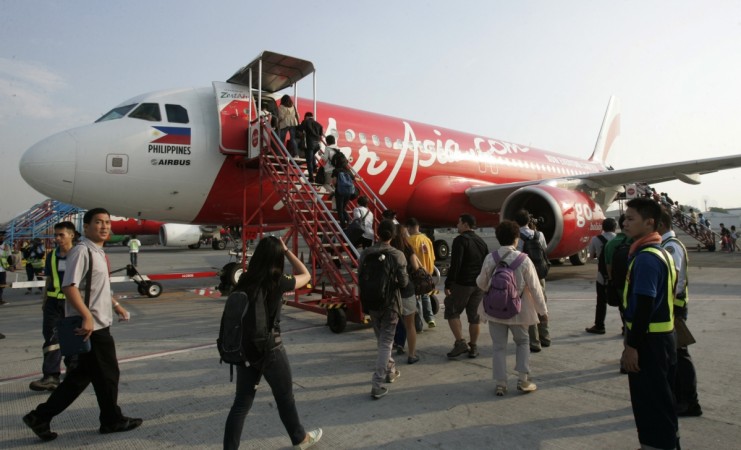 AirAsia India's aviation permit to conduct operations may be cancelled as the Federation of Indian Airlines (FIA) on Thursday filed a case in the Supreme Court stating that Tata-AirAsia committed a fraud.
In its case, FIA said that the Tata-AirAsia agreement violated the Directorate General of Civil Aviation (DGCA) rules and Foreign Direct Investment (FDI) policy. Although the case is pending in the Delhi high court since April 2014, the FIA is seeking the Supreme Court's directive on the matter, Zee News reported.
In its plea, the federation of airlines, which constitutes airlines such as Jet Airways, IndiGo, GoAir and SpiceJet has said that AirAsia (when applying for license) did not disclose its brand equity agreement on the basis of which the control of the airline would remain with the foreign party (AirAsia India is a tie-up with AirAsia and Tata Group).
According to the rules stipulated, a flying license is only issued when effective control rests with the Indian player and not its foreign counterpart, the FIA said. In 2014, Malaysian Airline AirAsia had set up the joint venture with the Tata Group to launch the airline in India.
The news follows ousted Tata Sons chairman Cyrus Mistry's claims that due to Ratan Tata's passion for aviation, the Tata Sons board raised its capital infusion into the joint venture airline on numerous occasions. According to a report in IANS, Cyrus Mistry alleged that a fraudulent transaction to the tune of Rs 22 crore had emerged after a forensic investigation into the AirAsia deal.
"Board members and trustees are also aware that in the case of AirAsia, ethical concerns have been raised with respect to certain transactions as well as the overall prevailing culture with the organisation," Mistry said in an email statement, which he sent out to the company's board members on Thursday.
AirAsia India recorded a market share of 2.3 percent in September and a passenger load factor of 82.8 percent.