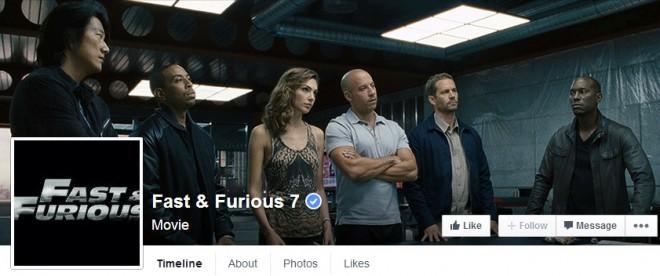 "Fast & Furious 7" official name has been revealed and it is called "Furious 7." The first trailer of the seventh installment of the franchise will go live on 1 November. Universal Pictures will tease the trailer on the film's official Facebook page, which has more than 51.5 million fans.
The event is set for live streaming and the trailer would be simultaneously played on E Online. Fans can ask questions to the cast by either posting a video or by using the hashtag #AskFurious7 during live streaming. They can also post questions in the comment section of the page.
"Because of our fans, our saga has grown bigger and better with every chapter. In just 7 days, we will reveal the first trailer for our next instalment – FURIOUS 7 – at The Road to Furious 7: Trailer Launch Event at Universal Studios in Los Angeles!" Universal Pictures posted on it Facebook page.
"Starting today, you can submit questions for Vin Diesel, Michelle Rodriguez, Jordana Brewster, Tyrese Gibson, Chris "Ludacris" Bridges, and Jason Statham to be answered at the live event."
As a promotional strategy, the trailer will be preceded by an everyday video update, according to reports by Deadline. The production house has reportedly decided to upload seven-minute long video everyday on its Facebook page as a countdown to the final trailer. The first video has already been uploaded on its Facebook page and it gives tribute to Paul Walker.
Walker passed away on 30 November last year in a tragic car accident while returning from a charity event. The actor has already completed a major portion of his scene before be passed away and his brothers - Cody and Caleb Walker - were roped in to complete his remaining scenes.
"Furious 7 ", directed by James Wan, is said to be inspired by Wan's 2007 revenge thriller, "Death Sentence." Paul's character Brian O' Connor will retire in the film and his brother Cody Walker will take up a full-fledged character in the upcoming films of the franchise.