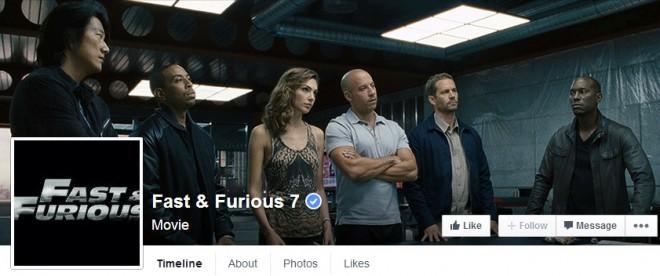 New plots of "Fast& Furious 7" have hit the internet and the latest buzz has it that the movie is heavily inspired by James Wan's previous action film, "The Death Sentence." It is also revealed that Kevin Bacon will make a cameo in the movie.
"Kevin Bacon's character from Death Sentence could be in it. How big his role might be is unknown, but we can probably expect a cameo," said Wan in an interview as per report by Inquisitr.
It may be mentioned that "Death Sentence" tells a story of an executive named Nick Hume whose life turned upside down after he witnessed a gruesome event. His perfect life changed forever and he went to any length to protect his family.
In "Fast & Furious 6", one of the Fast's gang members, Han, was killed, and just like "Death Sentence" the members can go to any length to find his killer and protect other each other.
It is also revealed that Paul Walker's character will have an happy ending as Vin Diesel's character Toretto wants him to retire for the sake of his family.
The cast and crew of "Fast & Furious 7" lost Walker in a tragic car accident in November last year. The actor met with a tragic accident while returning from a charity event. He had completed a major portion of his part before he passed away. The makers of the film had to rope in his brothers, Cody and Caleb Walker, to complete his remaining scenes. CGI effects were reportedly used to make the brothers look like Paul.
Jason Statham has joined the film as a full fledged villain and his character will be go after "Fast 7" gang to take revenge for the death of his brother, according to reports.
However, the speculations on the film are not confirmed yet.
The cast of the film includes Paul as Brian O'Connor, Vin Diesel as Dominic Toretto, Dawyne Johnson as Luke Hobbs, Michelle Rodriguez as Letty Ortiz, Statham as Ian Shaw, and Jordana Brewster as Mia Toretto.