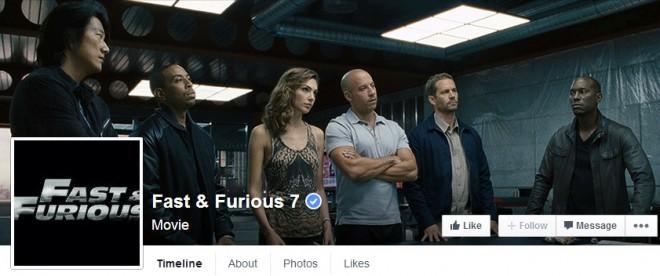 Fans of "Fast & Furious 7" have been eagerly anticipating the release of its first look since it was completed in July this year. Now, reports have suggested that the first trailer of the film would come out in November, the month that marks the death anniversary of Paul Walker who passed away in a car accident last year.
Paul Walker, who was one of the lead actors of the movie, died in a tragic car accident on 30 November, 2013, while returning from a charity event with his close friend.
Adding more curiosity among the fans, lead actor Vin Diesel has updated the latest details of the film on his Facebook account. He recently posted a gritty image of himself wearing a black vest and a cross around his neck. The photo is believed to be taken while filming "Fast & Furious 7" as he seems to be standing in an automobile garage. The actor plays the role of Dominic Toretto who is an auto mechanic and an ex-convict.
In "Fast & Furious 7", Toretto and his gang is speculated to go on a quest to find killer of Han, who was killed in "Fast & Furious 6: Tokyo Drift." One of the alleged leaked scenes of the film showed Paul Walker, Ludacris and other actors attending a funeral and it could be the opening scene which may lead to major plot line of the film.
"Saw" and "Conjuring" fame director, James Wan, is helming the action film for the first time and he has suggested in one of his interviews that Paul Walker's last film could be a revenge drama.
In terms of "aesthetic" and "style," the film might look like Wan's 2007 film, "Death Sentence," according to reports by Cinema Blend. It is also reported that the director could make a movie for DC or Warner Bros and most probably take up "Shazam after "Fast & Furious," according to a report by Hit Fix.
"Fast & Furious 7" is slated for release on 3 April, 2014.