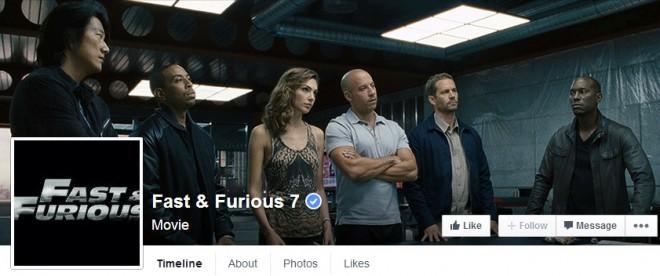 "Fast & Furious 7" director James Wan has revealed that Paul Walker's last film will surprise the audience. The director, who is known for making small budget horror film, disclosed that the action film is one of toughest nuts to crack during his career till date.
"Fast 7 is definitely the hardest movie I've had to do in my career. I think the final product will surprise a lot of people. It's that hardest film I've ever had to make but it's also the one I'm proudest of. I'm really proud of this film," Wan told Collider.
Wan is known for making some path-breaking cinema in the horror genre and interestingly, "Fast & Furious 7" is the first big budget film he has directed so far but he said it really doesn't matter how much money is involved in the film, as it is never enough and one always craves for more shooting schedules.
The director couldn't stop from mentioning that even producer Neil Moritz found "Fast 7" to be the toughest movie of his career.
"Neil Moritz [the film's producer] has been doing this for a long time and is a very successful, seasoned producer and he said that to me too. That Fast 7 is the hardest movie he's ever had to make as well in his entire career. And it's very true," added the director.
It may be recalled that the shooting of "Fast & Furious 7" came to a halt after the untimely demise of Paul Walker. The actor passed away in a tragic car accident on 30 November after attending a charity event. The production house had to shut down the film for a few months following the tragic incident.
Walker had filmed major portions of his scenes before his death but dilemma ensued as to who would finish his part. Finally, his brothers Cody and Caleb Walker were roped in. Paul's character Brian O' Connor will retire after "Fast & Furious 7" and Cody may have a full-fledged role in the future films of the franchise.
"Fast & Furious 7" is slated for release in April 2015. The cast of the film includes Vin Diesel ( as Dominic Toretto), Dwayne Johnson (Luke Hobbs), Michelle Rodriguez (Letty Ortiz), Jordana Brewster (Mia Toretto), Lucas Black (Sean Boswell), Tyrese Gibson (Roman Pearce) and Ludacris (Tej Parker).