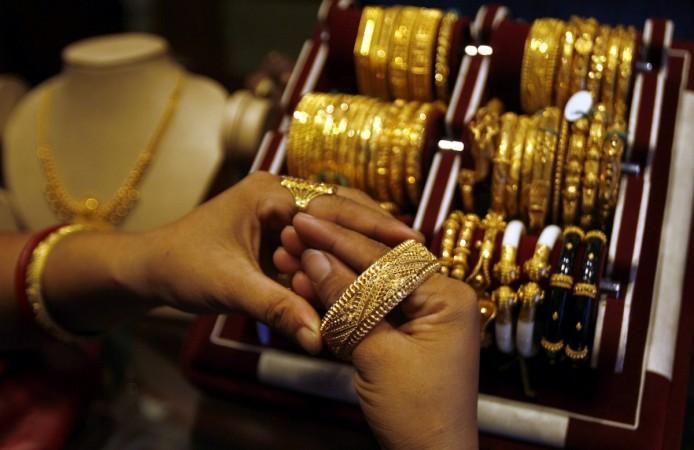 Falling gold imports into India may be enabling in narrowing current account deficit, but the "unofficial" buying data of the yellow metal suggests smuggling is on the rise.
On Friday, the Modi government published trade data for July that showed gold imports declined for the sixth straight month to $1.08 billion on a year-on-year (YoY) basis from $2.97 billion in July 2015.
The cumulative value of gold imports for the April-July 2016 period stood at $4.95 billion, down 52 percent from $10.45 billion in the corresponding period last year.
In value terms, shipment of the yellow metal into India fell 76 percent to 60 tonnes for the four months (April to July 2016) from 80 tonnes during April to July 2015, according to gold and silver refiner MMTC-PAMP.
The consistent fall in gold imports is being attributed to the high import duty of 10 percent, which has seen a rise in "unofficial" imports, or smuggling.
"Unless and until customs duty is reduced to three-four per cent, this trend of unofficial imports will continue," MMTC-PAMP Managing Director Rajesh Khosla told PTI on the sidelines of a three-day India International Gold Convention in Agra on Friday.
The fall in official imports is misleading, as clandestine imports are on the rise, according to him.
"Falling gold imports may be a great news to the government as it is helping keep current account deficit under check but it seems nobody is bothered about growing smuggling of the yellow metal," he told the agency.
Read: SpiceJet suspends 2 employees arrested for smuggling gold
Gold biscuits weighing 2 kg seized at Mumbai airport
The trade deficit for July 2016 stood at $7.76 billion, with exports declining 6.84 percent YoY to $21.69 billion and imports falling 19.03 percent YoY to $29.45 billion.
A Reuters report early this month said that the fall in gold imports into India is also attributable to weak demand and heavy discounts, discouraging official importing channels to bring less gold into the country.
India imported gold worth $31.72 billion in 2015-16, down about 8 percent from $34.38 billion in the preceding financial year.