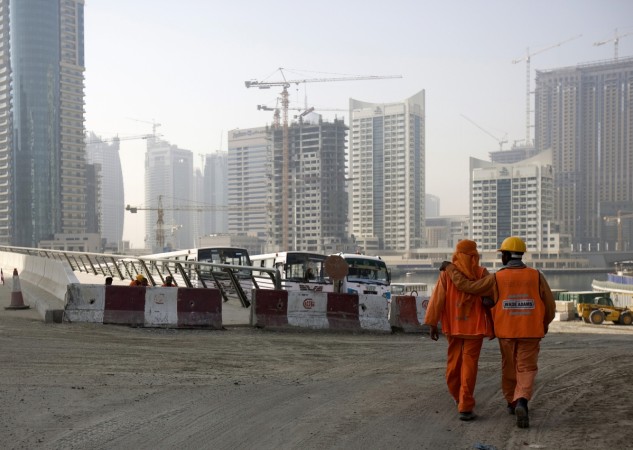 The Indian government is worried over issues of declining inward remittances from the Persian Gulf region. Falling crude oil prices have rendered thousands of Indian workers jobless.
Remittances to India from Gulf countries fell for the first time in six years. The decline was recorded 2.2 percent at $35.9 billion during financial year 2015-16, when compared to the year ago period, the Economic Times reported.
UAE was the biggest source of remittances to India during the last financial year. It accounted for 38.7 percent of the total money inflow, which was followed by Saudi Arabia with 28.2 percent share. According to analysts quoted by the publication, the remittances from the Gulf nations could fall further if the oil prices remain low for a longer duration.
According to a World Bank report, India is the largest receiver of remittances. The country received $68.9 billion worth remittances in 2015.
"The slowing in remittances growth, which began in 2012, was aggravated last year by low oil prices, which took a toll on the earnings of many oil-exporting countries such as Russia and Gulf Cooperation Council (GCC) states, a press release by the bank stated.
Saudi Arabia is planning to impose income tax on foreign residents working in the kingdom to shore up its falling revenues as a result of a fall in crude oil prices. The move, if implemented could impact 9 million migrant workers, which includes three million Indians.
The country in line with other Gulf Cooperation Council members will start imposing value-added taxation from 2018 to boost its revenues. However, it has made it clear that it would not impose tax on its citizens.
The declining inward remittances could pose as a major challenge to the Narendra Modi government, which has in the recent past expanded its relations with the Gulf countries. India has signed security, counter-terror and investment partnerships with the Middle East nations.