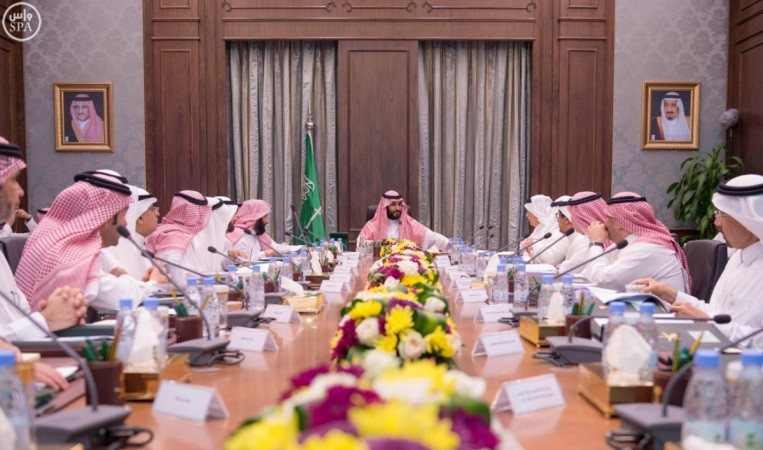 Saudi Arabia is planning to impose income tax on foreign residents working in the kingdom to shore up its falling revenues as a result of a fall in crude oil prices. The move, if implemented, could impact nine million migrant workers, including three million Indians.
The proposal is part of the country's National Transformation Plan released last week and is still at a preliminary stage.
"It is in reality an old proposal, and it was presented in the past, but it is one of the initiatives that will be raised by the finance ministry," Bloomberg quoted Saudi Finance Minister Ibrahim al-Assaf as saying on Tuesday.
The minister clarified that the Saudi government does not intend to levy income tax on its citizens.
The move is a brainchild of Deputy Crown Prince Mohammed bin Salman and is being seen as a significant departure from the policies of the past, the agency added.
To begin with, Saudi Arabia, in line with the other five Gulf Cooperation Council members, will start imposing value-added taxation from 2018 to boost its revenues.
"Deepening the taxation base will be an important step in increasing non-oil revenue, which will likely start with VAT first, but the discussion of income tax is notable," Bloomberg quoted Monica Malik, chief economist at Abu Dhabi Commercial Bank, as saying.
The move, however, could backfire, according to the chief economist at Saudi Arabia's National Commercial Bank.
"A tax on foreigners may end up being borne by their employers, who will find it more difficult to attract staff and fill posts whether it's for low or high wage jobs," Al-Shaikh told the agency.
There are 3.05 million Indians living in Saudi Arabia, working in various sectors ranging from construction to high-end scientific and research, according to the Indian embassy in the country.