South Africa captain Faf du Plessis has said he feels Australia have toned down their aggression under Tim Paine but urged the world champions not to lose their authenticity.
However, the 34-year-old insists that it's not a good idea to rile up India captain Virat Kohli during the Asian giants' upcoming tour down under. Du Plessis revealed that South Africa were keen to avoid confrontations with the world number one batsman, considering his ability to thrive in such situations.
Speaking to cricket.com.au after the leading the Proteas to an ODI series win in Australia, du Plessis said they were able to contain Kohli from scoring truckloads of runs with their "silent treatment".
Du Plessis comments come at a time when Australia have been forced to tone down their aggression. The ball-tampering scandal followed by the Cricket Australia Culture Review has not just put pressure on the players but also on the apex body of cricket in the country.
Australia have been known for mentally disintegrating opposition players while sledging and on-field aggression was part of their culture over the years.
"There are guys like that in international cricket (who enjoy the confrontation). We feel like that when we play against someone like Virat Kohli. He's a similar character, he wants to get into the fight," du Plessis said.
He added: "There are one or two guys in each team around the world that we as a team discuss before playing against them. We're like, 'better not say too much to him because you'll get him going'.
"He's an amazing player. We gave him the silent treatment and he still scored runs in South Africa, but we felt like it was not huge runs – he scored the one hundred there in Centurion when the wicket was slow.
"So every team will have what they think works – for us, that was silent treatment."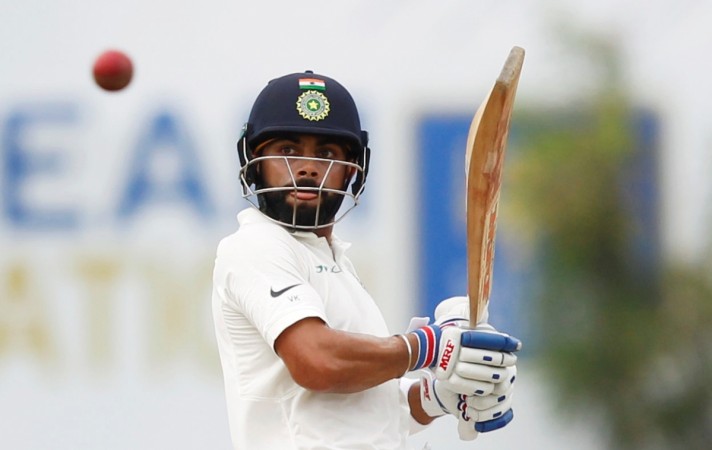 Du Plessis warns Australia against losing uniqueness
Elaborating on the marked difference in the way the current Australian team handles itself on the field, du Plessis said: "There's a definite difference (in Australia's on-field behaviour). Playing the Australian team was probably the hardest team to play against because they were the fiercest.
"The series in South Africa was like that ... especially that first Test in Durban, it was a feisty one. Then comparing that to now, you can see they're obviously trying to minimise that a bit more, and let the cricket do the talking.
"I think it's a transition (Australia are) going through at the moment, where they're trying to build up a new culture, however long that will take.
"But I've always believed that you must never take away your uniqueness as a strength. If your strength is to be in guys' faces, then you must use that."
Completely okay playing without an altercation: Kohli
Only recently, Kohli said the Indian team would definitely give it back if Australia starts a sledging war but insisted the visitors would go looking out for confrontations.
The in-form batsman also insisted he no longer needs a fired up situation to bring out the best in him and the added responsibility of being a captain has helped him over such immature motivations.
"We were always the ones giving it back. As long as it does not start, we will not go out looking for anything but we will reciprocate," Kohli told the Indian media during a pre-departure press conference on Thursday.
"When it comes to getting engaged in an argument on the field, I have been completely okay playing without an altercation. I have enough belief in my abilities.. those were very immature things I used to feed on when I was younger.
"Now being captain of the team, you do not have time to think of anything else apart from what the team needs."
The India captain has had frosty relationships with several Australian players, especially former Australia captain Steve Smith, who is serving a one-year ban over his involvement in ball-tampering during the Cape Town Test in South Africa earlier this year.
Kohli had insisted during Australia's tour of India in 2017 that it would be difficult for him to establish friendly relationships with the then visitors, following several heated moments during the four-Test series.
Not just the players but Kohli has been on the receiving end of hostility from the Australian crowd and the media as well. Notably, a renowned Australian daily had called the India captain "Donald Trump of world cricket" during the said tour last year.