India head coach Ravi Shastri has been facing flak for claiming that the current lot, under Virat Kohli, have been travelling better than the teams of the last 15-20 years.
Shastri, during an interaction with the media on Wednesday in London, insisted that India had won nine matches overseas in the last three years and that even teams with "great players" in the past didn't have a similar run.
The former India captain, who took over the head coach's role after Anil Kumble's controversial exit last year, also insisted the scoreline of the ongoing series in England could have been in India's favour if they had been better at getting past the finish line.
India conceded an unassailable 3-1 lead to hosts England after a 61-run defeat in the fourth Test in Southampton earlier this week. The visitors followed a familiar script as yet another batting collapse saw them lose the match after being in a position of strength at the Ageas Bowl.
"If you look at the last three years, we have won nine matches overseas and three series [against West Indies and twice in Sri Lanka]," Shastri said.
"I can't see any other Indian team in the last 15-20 years that has had the same run in such a short time, and you have had some great players playing in those series. So the promise is there, and it's just about getting tougher mentally.
"The scoreline says 3-1, which means India, have lost the series. What the scoreline doesn't say that India could have been 3-1 or it could have been 2-2, and my teams knows it.
"They would have been hurt and rightly so after the last game. But this is a team that will not throw in the towel."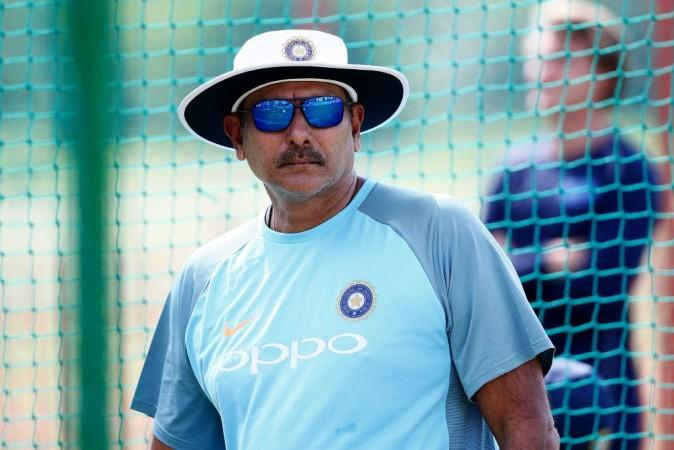 Shastri's comments helped raise quite a few eyebrows as India's last series win in England came only 11 years ago when a Rahul Dravid-led visiting side won a three-match series 1-0.
MS Dhoni's team faced whitewashes in England and Australia during the 2011 and 2012 seasons but the World Cup-winning Indian captain had found success in New Zealand (1-0 win 2008/09) and drawn a series in South Africa (1-1 in 2010/11).
Under Sourav Ganguly, India had become better travellers and even challenged the mighty Australian team of the early 2000s Down Under.
On the contrary, India have five of their seven matches since the start of the year, which includes a 2-1 series defeat in South Africa.
Lack of red-ball preparations, skewed team selection strategies and constant chopping and changing have been seen as factors that have contributed to India's inability to cross the finish line in South Africa and England.
IBTimes, India has compiled a list of reactions to Shastri's recent comments. Check them out below.
To @RaviShastriOfc
During @SGanguly99 's tenure as captain
2000: 1 Test win in Bangladesh
2001: 1 win in Zimbabwe (Not this Zimbabwe)
2002: 1 win in England (1-1), 1 Test win in WI (1-2), New Zealand 0-2
2003-04: 1 win in Australia (1-1), 2 wins in Pakistan (2-1) 1/2

— Kushan Sarkar (@kushansarkar) September 5, 2018
To @RaviShastriOfc
During #RahulDravid tenure
Test series win in England and West Indies (better teams than current ones)
1 Test win in South Africa (1-2 series loss).

During @anilkumble1074 regime
Test win at Perth (1-2 series result) 2/3

— Kushan Sarkar (@kushansarkar) September 5, 2018
To @RaviShastriOfc
Under @msdhoni
A series win in New Zealand and 1-1 draw in South Africa 3/3

Bottom line: Facts are stronger not stranger than fiction.

— Kushan Sarkar (@kushansarkar) September 5, 2018
Also, preceding msd , 1986- kapil dev series won in Eng, 2002 -sourav Ganguly series drawn, 2007 rahul dravid test series won in england.

— neeru bhatia (@neerubhatia3) September 5, 2018
A load of rubbish. https://t.co/xnSmfsCKBI

— Nikhil Naz (@NikhilNaz) September 5, 2018
Ravi Shastri in PC: "Last three years, we won nine matches overseas and three series. I can't see any other Indian team in the last 15-20 years who've had that kind of run in such a short time. And you've had some great players in those series."

Those series? Vs WI, SL & SL.

— Jamie Alter (@alter_jamie) September 5, 2018
No other Indian team in last 15-20 years has had the same run as this one - Ravi Shastri .
Ravi Shastri there taking inspiration from Jose's post Sevilla game interview. ??

— Red.Devil.Rathore (@Shaan_Rathoo) September 6, 2018
@SGanguly99 #RaviShastri says this is the best indian team from last 15-20 years .. do u agree with this statement ... Did he forgot what you guys did from 2000 to 2008 where we played best cricket .. I am hurt from this statement @bhogleharsha @sachin_rt ..

— Ankit sharma (@Nkittt) September 5, 2018
Come on #RaviShastri don't over hide your mistakes by bullshit talks. Everyone knows what's happened. This team cannot beat an young England team then what can do #ENGvsIND

— Harjot Singh (@Iamjoe_gill) September 6, 2018
He's boasting .The England and SA teams these days are not so strong as compared to their teams before 10-15 years. #arrogant #RaviShastri

— Jouhar (@Jouhar3) September 6, 2018
You forgot to tell Ravi Shastri that Sri Lanka , West Indies were way stronger teams not at the bottom and England was a top test match team and Australia was second best team in the history of the game after West Indies of 80 May be Shastri wants to play another series in SL

— Gurpreet Singh (@gscldh) September 6, 2018
Thanks to #RaviShastri, whenever I hate myself i can watch one of his press conferences and feel better that someone out there is much pathetic in life than me.#ENGvIND #IndianCricketTeam #kohli

— Chinthan_M (@mchinthan7) September 6, 2018
@BCCI @SGanguly99 @cricketindia @virendersehwag Saddest thing in Indian Cricket right now is Ravi Shastri.A film dialogue press meet before every test and not performing is sick. And what's his problem with prev Indian teams?

— GL Sham Prasad (@glshamprasad) September 6, 2018
Have witnessed 2004win in Adelaide, 2008 comeback in Perth and how ganguly set the tone against steve waugh's team in 2003-04 series down under. You have too as commentator. Stop this balderdash! https://t.co/BHmqSd4Bd8

— neeru bhatia (@neerubhatia3) September 5, 2018