India captain Virat Kohli has said the visitors don't have a lot of negatives to worry about despite a 60-run defeat in Southampton that helped England take an unassailable 3-1 lead in the ongoing five-match series.
Kohli lauded Joe Root's men for applying relentless pressure throughout the four days of the hard-fought contest, especially on the final day where India fell short of a 245-run target after a familiar lower-middle order collapse.
The skipper, who fought hard on Sunday by stitching a 101-run stand with fellow half-centurion Ajinkya Rahane, also insisted that India had 50-50 chance before the start of the day's play at Ageas Bowl to complete a successful chase and level the series.
India had started the day on a high by picking up the last two English wickets for just 12 runs. However, the hosts had already amassed a significant lead, thanks to Jos Buttler (69) and Sam Curran's (46) gutsy knocks.
Indian openers once again failed and the visitors were reduced to 22 for 3 in no time before Rahane and Kohli gave India a sniff at a historic win with the solid stand.
Nonetheless, once Moeen Ali, the Man of the Match, picked up the wicket of the Indian captain, the tourists meekly surrendered, losing their last seven wickets for just 61 runs. Hardik Pandya failed to trouble the scorers while Rishabh Pant and R Ashwin's counter-attacking didn't yeild the desired result.
"Thought we were in with a fifty-fifty chance last night. Didn't get a good start, England applied a lot of pressure. All in all it was a challenging day, we put our best foot forward but it wasn't good enough. Don't think we made too many mistakes today. Credit to them," Kohli said on Sunday.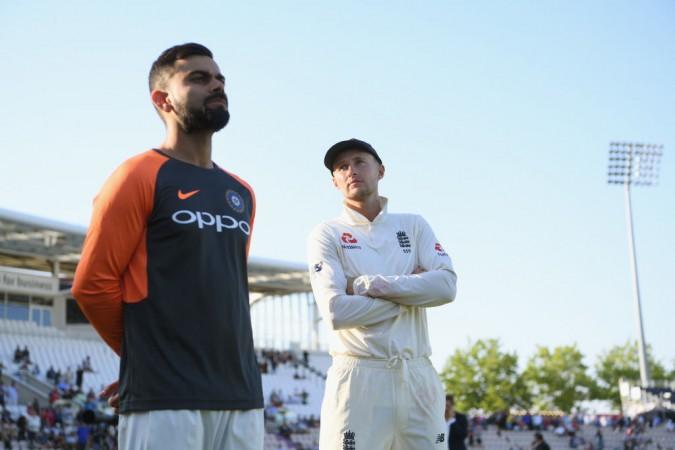 He added: "Joe (Root) was saying, it might not look like it but it has been a competitive series. Agree with him, been enjoyable to play. Fun for the people to watch too. Won't throw in the towel, we will come out with same intensity at The Oval.
"Weren't many negatives for us from this game. Need to focus on positives. Have to take heart going into the final Test."
Never though of an impending collapse: Kohli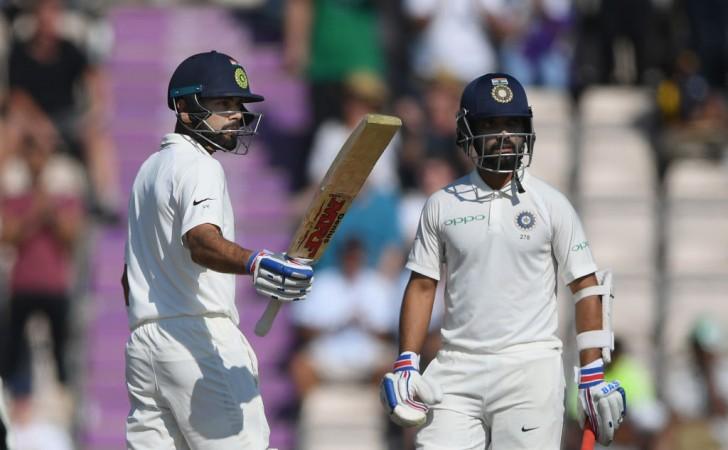 Kohli said that he did not think of an impending collapse after his stand with Rahane was broken but rued the lack of contribution from the other Indian batsmen.
The 29-year-old, who has pretty much put on a one-man show with the bat in the ongoing series, also pointed out that his dismissal in the first innings — an uncharacteristic (not taking 2014 tour into consideration) push at an away-going delivery when batting on 46 — may have been the difference between taking a considerable lead and the 27-run lead they managed.
"We never thought like that (of an impending collapse). Me and Jinks did well with that partnership, but if you don't have a partnership before or after it becomes difficult.
"But we were always under the pump. The pressure was non-stop. We felt the passion of eleven players on the field, wanting to win the Test match for their country. Me and Jinx (Rahane) had the same passion. It was getting competitive. It was tough for England as well that phase. But they pulled it back. That's the beauty of Test cricket.
"I thought about my dismissal as well in the first innings, if I had carried on we would've got a larger lead. Nothing to take away from Pujara. He was outstanding in the first innings to get us a lead of 30-odd. He played so well to get us that lead."
With the series having slipped out of their hands, the visitors have the luxury of trying out a few combinations in the fifth and final Test, starting September 7 at Oval, London.