Indian head coach Ravi Shastri defended his team against critics amid the ongoing test series loss, saying that the current team has shown tremendous performance over the last few years.
"I can't see any other Indian team in the last 15-20 years that has had the same run in such a short time, and you have had some great players playing in those series," Shastri said in a media conference.
He further asserted the fact that this Indian team wants to travel and win overseas and that endeavour has not diminished despite the relentless pressure exerted by England in this particular series.
Speaking about the mental aspect, Shastri said that the team needs to get tough mentally and not merely be content in competing, but they should look to learn from mistakes and go over the line in overseas conditions.
"The scoreline says 3-1, which means India have lost the series. What it doesn't say is India could have been 3-1 or it could have been 2-2. And my team knows it. They would have hurt and rightly so after the last game. But, this is a team that will not throw in the towel," he signed off.
'We have won nine matches overseas and three series'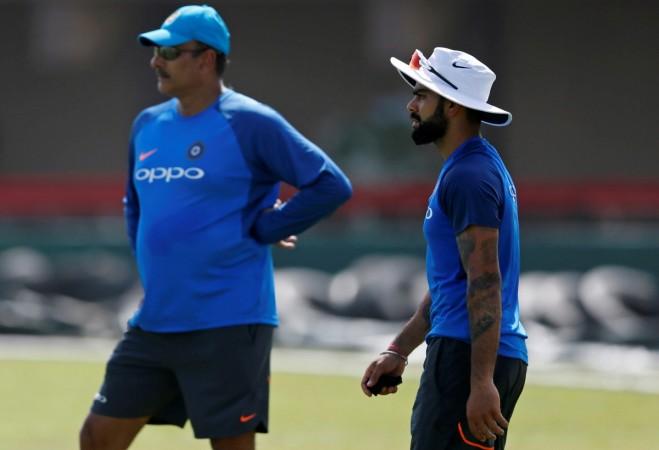 "Nothing to take away (from England), the endeavour of this team is to travel well, compete and win. If you look at the last three years, we have won nine matches overseas and three series," he further added.
There was a lot of excitement around this series considering the talent and resources India have in their ranks, but the batsmen failed even as the bowlers kept bringing back the team from dire straits. This is this third consecutive defeat for India in a series in England after they went down in 2014 and were blanked 4-0 in 2011.
The head coach, whose own position in under scrutiny, was not very impressed with the shot selection and criticised the lack of match awareness in the fourth Test. However, he still believed that the team will never take a step back.
"In shot selection, (it) left a lot to be desired; we blew a very good position straightaway after tea on day two," he said.
"That's an area where you can tighten, be aware of what the team needs, being aware of the match situation, that will be a big help," he added.