Amidst taking flak over the flawed privacy guidelines, Facebook has introduced a new feature 'Memories' on its social media platform that houses all the happy moments of the users in one place so that they can cherish the old times and have a positive outlook on future.
"Today, we're launching Memories, a single place on Facebook to reflect on the moments you've shared with family and friends, including posts and photos, friends you've made, and major life events," Oren Hod, Product Manager, Facebook said in a statement.
As per the research study cited by Facebook, people who reflect back on the pleasant memories of the past, tend to develop positive behaviour in terms of personal mood and over-all well being.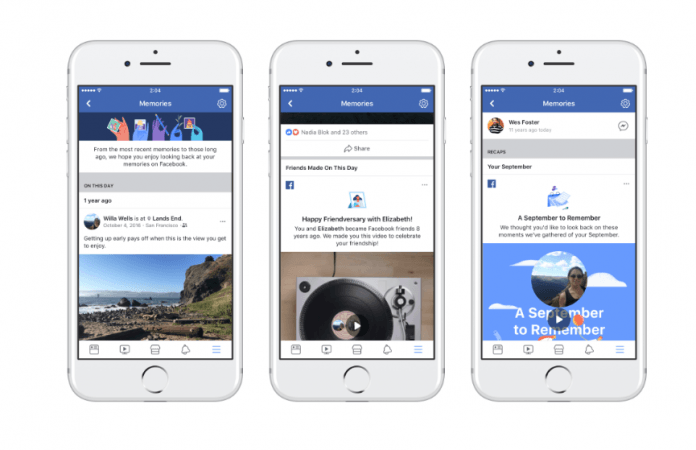 With 'Facebook Memories' feature, the company will group all the significant life events including making new friends, professional accomplishments, new personal relationship and more.
Key aspects of Facebook Memories:
It comes with four sections to help users easily access important events in their timeline.
Friends Made On This Day: This section will include a list of friends the user made on a particular date in the past, including special videos or collages that celebrate your friendversaries.
Recaps of Memories: This section will feature seasonal or monthly recaps of memories that have been bundled into a message or short video.
Memories You May Have Missed: If the users haven't checked their memories lately, this section will show them the posts that they might have missed from the past week.
On This Day: This feature has been available on Facebook for more than two years, but only the Facebook used show it and suggest if the user wanted to publically share it. Now, users can dig through this section to read past posts and major life events from of a particular date.
Facebook memories can be accessed either to the left of the News Feed (on your computer) or in the "more" tab on the bottom right of your mobile app. Users can also access Memories through notifications, messages (like On this Day) that used come on News Feed or here.
In a related development, Facebook detected a bug in the privacy settings that caused messages wall posts and notifications marked private for a select audience of close friends and family, posted as public for everyone to view.
For instance, if a person chooses to share a photo with friends only, the audience selector will automatically suggest them to share with friends next time he or she starts a post. And, if shared something publicly last time, it will suggest public the time after.
Now, the glitch has been fixed. It can be noted Facebook has implemented guidelines of European Union's General Data Protection Regulation (GDPR) to improve security in its social media website and mobile app including its subsidiary, WhatsApp Messenger.
The company has promised to add more features to secure the privacy of Facebook users in the coming days.
Stay tuned. Follow us @IBTimesIN_Tech on Twitter and on Google News for latest updates on Facebook.