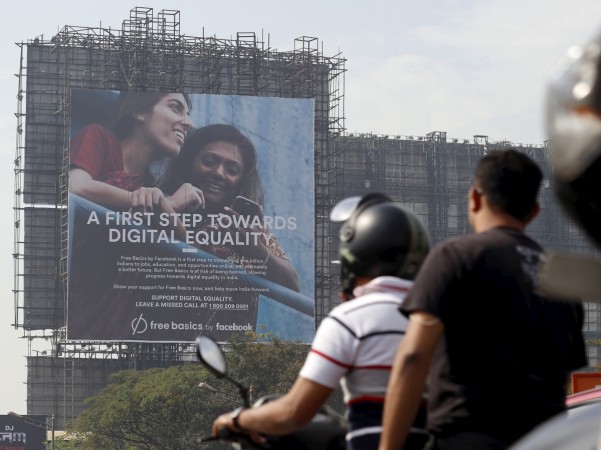 Hardly a few days after the Telecom Regulatory Authority of India (TRAI) ruled against differential pricing and free-rated platforms, Facebook's partner for Free Basics in India -- Reliance Communications (RCoM) decided to charge its users for the platform, according to the Times of India.
The move, however, contradicts what Facebook had stated as the primary purpose of Free Basics — of providing free Internet connectivity to people who are not already connected to the Internet.
Facebook CEO Mark Zuckerberg had, on Monday, said he was "disappointed" with TRAI's decision and Facebook would continue with its attempt to bring Free Basics to India.
"To be fully compliant with the new regulations announced by TRAI, RCoM has already begun the process of reconfiguring access to Free Basics, from the current free regime to a chargeable one, as per the existing data plans of our customers," a spokesperson for RCoM reportedly told TOI.
Facebook was severely criticised on social media when its long-time board member Marc Andreessen reportedly hit out at the TRAI ruling, reports The Free Press Journal, calling it "anti-colonialist," and said the country would have been better off if it remained under the British rule.
Zuckerberg later condemned Andreessen's comments via a Facebook post.